Labour's David Lammy has alleged the true number of people who died in the Grenfell Tower disaster has not been revealed in order to prevent rioting.
The MP for Tottenham said that when tragedies occur, the government, local authorities and companies "cover their backs" in order to shield blame and suggested something similar could have happened in the wake of the tower block fire in west London.
A total of 79 people are confirmed to have died in the blaze in Kensington, with authorities frequently saying they expect the number to rise.
Lammy expressed his fears of a cover-up in the wake of the disaster while speaking to BBC2's Newsnight. He said: "What people say is that if you put the numbers out early, there could be civil unrest. That's what they say.
"I am sympathetic to it, I am going to walk alongside those people. I wasn't there, but people on the ground are saying they saw more [people jump from towers] than is being suggested."
When asked if he believed the number of deaths has been hidden to prevent civil unrest, Lammy added: "The truth is the media cycle is now beginning to move on to other things, that's the truth.
"And so what people say is that in two, three weeks' time, if you start to reveal the numbers, things have moved on.
"In one flat alone, people say there were up to 40 people gathering, because they gathered in the flat, it was Ramadan.
"When you have tragedies of this kind that could have been prevented, we know from Hillsborough and other affairs in our national life that governments, local authorities, big corporations, companies, the contractors – they cover their backs. That's why I raised issues around the documentation."
Lammy previously suggested that people should arrested for the "corporate manslaughter" that occurred at Grenfell Tower.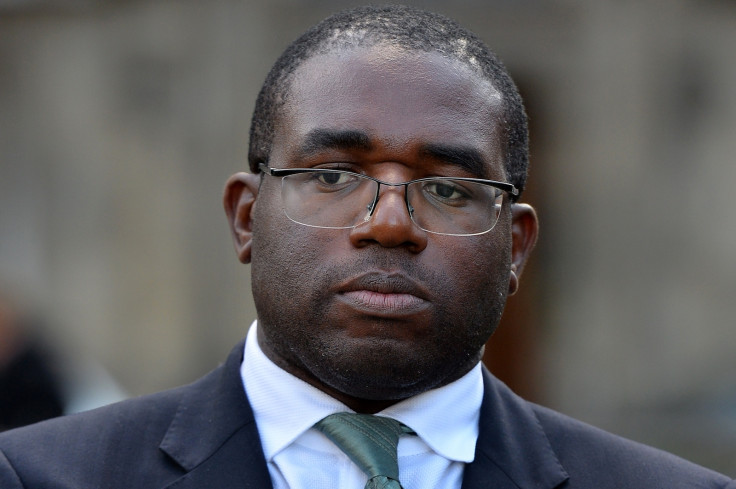 The suggestion of a cover-up was dismissed by defence secretary Michael Fallon. He told Sky News; "Nobody is hiding anything, but it is very hard, sadly, for the recovery operation when they are dealing with bodies that have been completely destroyed by fire, that may not be complete.
"Secondly, nobody knows exactly how many people were sleeping in that tower that particular night."
In her last update on the investigation into the fire, detective superintendent Fiona McCormack said she is aware that there are "concerns and fear" that the number of dead is expected to be higher than 79.
She said: "We want to identify all those who died as result of the fire at Grenfell Tower and that is where I need the public's help.
"I do not want there to be any hidden victims of this tragedy. We have been able to focus our efforts all through last weekend and this week to get much greater clarity on those who sadly died and those are still missing who I must now presume are dead.
"That work has been focused on those people we have been told about - those people who were in Grenfell Tower that night or, who we have been told, have connections to Grenfell Tower.
"I remain really concerned though that we do not have a complete picture."