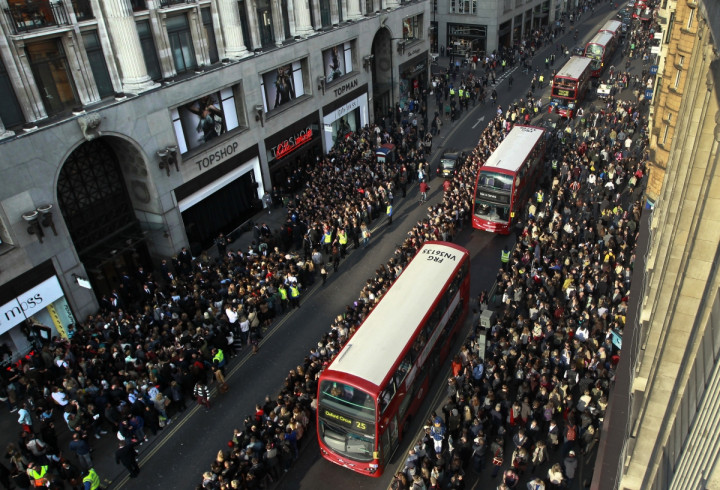 If somebody asked you what the most polluted street in the world was, it's unlikely you would name Oxford Street.
But, according to scientists at King's College London, 10 road takes the dishonourable title.
The finding came after a monitor installed by the academics found peak levels of the toxic gas Nitrogen Dioxide at up to 463 micrograms per cubic metre – 10 times the EU's legal limit.
NO2 is produced by diesel fumes (think buses and taxis) and has been linked to increases in premature deaths and hospital admissions.
With that worrying information in hand, IBTimes UK asked tourists and people who worked close to Oxford Street what they thought about the study and air pollution.
To see what they said, click on the video below: