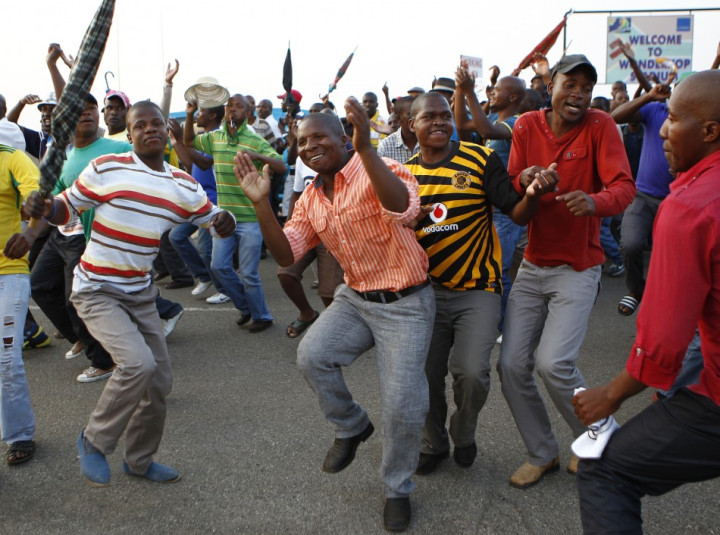 Lonmin's striking miners in South Africa have negotiated a 22 percent pay increase with management, ending a six-week strike at one of the world's biggest platinum producers that has led to the death of 45 protesters and raised difficult political questions for the nation's authorities.
More than 3,000 drill operators at the Marikana platinum mine in Rustenburg, near Johannesburg, will return to work on 20 September after accepting a pay deal that includes a one-off bonus of 2,000 rand alongside the 22 percent pay increase that will take average monthly wages to 11,000 rand.
The labour unrest, which began with a wildcat strike in Rustenburg and spread to facilities own by Anglo American and Aquarius Platinum, has cost the South African economy as much as 4.5bn rand according to President Jacob Zuma.
More significantly, the strike led to the alleged murder of 34 workers when police opened fire on 16 August during the worst of the sometimes violent protests.
Zuma's ruling African National Congress came under severe criticism from all sides of the political spectrum - including former members of his own party - following the deaths, which echoed the worst atrocities of the country's previous apartheid governments.
Shares in Lonmin surged more than 9 percent in trading in Johannesburg, taking the country's benchmark All-Share stock index to an all-time high of 36,620.86. London shares of the world's third-largest platinum producer rose 9.23 percent to 710 pence each, the highest level since 14 August.
Platinum prices have risen as much as 17 percent since the strikes first began, but the lost output forced Lonmin to cut its sales targets for the year by nearly 9 percent - to 685,000 ounces - and warned that some of its debt conditions with lenders might be breached as a result.
Strikes are still ongoing at the KDC West mine, a unit of Gold Fields, the world's fourth-largest producer, where 15,000 workers are demanding a minimum monthly wage of 12,500 rand.