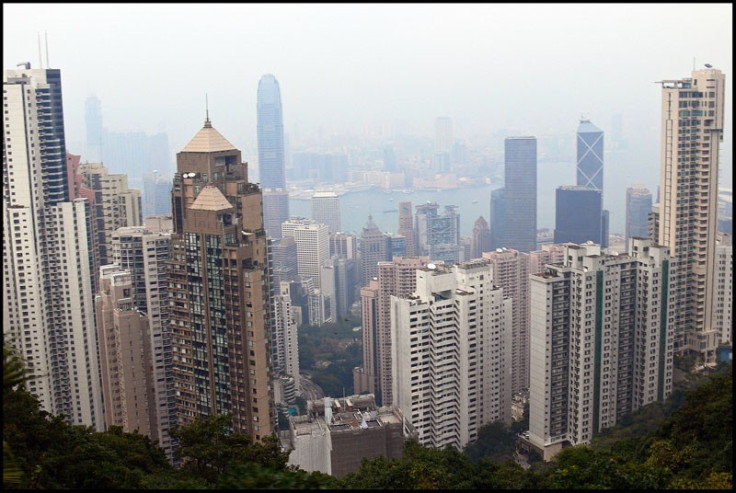 Last week,China's National Bureau of Statistics released the welcome news that the Consumer Price Index (CPI) year-on-year rate of inflation to October 2011 had fallen to 5.5 per cent, markedly down from September's 6.1 per cent. The CPI had peaked at 6.5 per cent in July 2011.
Reporting in the South China Morning Post (SCMP) on 10 November, Cary Huang in Beijing quoted Mizuho Securities' Chief Economist, Jianguang Shen predicting that China's CPI inflation "will decline more sharply in the upcoming month, creating more room for policy loosening."
Boosting the chances of this coming to fruition was the release of figures showing China's Producer Price Index, a reasonable predictor of future inflationary trends, coming in at five per cent for October 2011, very much improved on the September figure of 6.5 per cent. Yet Yifan Hu, Chief Economist at Haitong International told SCMP that she believed that the figure for the year would be 5.5 per cent, much higher than the Chinese Government's four per cent target.
The improved figures raised hopes that the Chinese Government would now concentrate on spurring growth in the economy and be a little less concerned with curbing inflationary pressures. Although the man with the power to ease the current fiscal tightening, Premier Wen Jiabao, remarked that prices had fallen "noticeably" and acknowledged the potential detrimental harm caused by the European Debt Crisis, especially to Chinese exports, he was quoted earlier this month on a visit to Russia saying that there were problems reining in inflation at this time because:
"There will be difficulties as winter months are the peak period for consumer demand but are also the slack season for vegetable production in the country's north."
The price of food in a country that has experienced terrible famines well within living memory (albeit caused or exacerbated by former Government actions) is understandably one of the few sensitive issues that bear strongly on Chinese Government policy, coupled with the fact that the weighted average for food in China's CPI is over a third, roughly twice the weighted average in the USA or UK for the same commodity.
A major contribution for some time to China's headline inflation figure, food prices have at least receded from June 2011's 14.4 per cent. September recorded an improvement to 13.4 per cent and October was better still at 11.9 per cent. Complacency is never an option when food resources are appraised in China.
Given China's near three trillion dollar foreign reserves and its European market some way from a booming economy, China is in a position to consider a "Plan B" for growth without any threat of deficit financing and there is no doubt that its Hong Kong Special Administrative Region (SAR) would welcome even a small change towards a growth plan. Much angst has been expressed in Hong Kong's media over the impact the turmoil in Europe (in particular) is damaging its local economy.
That great barometer of Hong Kong confidence, the property market, is definitely off the boil. On 07 November, a front-page SCMP headline read: "Party's over as developers forced to slash flat prices." The paper reported that for a third month in a row property transactions had dropped and that October's fall registered 13.7 per cent from September's figure.
As to prices, an example was cited of a first batch of 50 flats at Tseung Kwan O selling at an average of HK$12,700 per sq ft (about £1,050) only a short time ago but the developer, Sun Hung Kai Properties, offering the second batch of 50 flats at an average of only HK$8,750 (£720)!
All this underlines a loss of confidence and feelings of uncertainty, yet understandable when one considers that the value of goods and services trade, including re-exports at some US$831 billion is about 3.7 times Hong Kong's GDP of US$225 billion. (2010 figures). Add to this the third biggest Stock Market in Asia, the world's third busiest container port after Shanghai and Singapore, and Asia's third busiest airport, (world's 10th busiest) at Chek Lap Kok which handled over 50.4 million passengers last year, and it can be easily appreciated just how important the rest of the world is to Hong Kong's 7,123, 000 people.
Hong Kong's Financial Secretary, John Tsang Chun-wah, whilst attending the G20 Summit in Cannes, left little room for optimism any time soon writing in a blog to SCMP on 07 November. With falling demand from European and American markets, he warned:
"...There are no shortcuts to solve the structural problems (in the global economy) so I believe an economy slowdown in Europe and the US will last for a while."
Mr Tsang remarked that Hong Kong's July exports had only increased by one per cent, in August exports fell two per cent and he expected September's to drop as much as 10 per cent. On 11 November his prediction was borne out as the SAR's exports shrank 10.9 per cent whilst re-exports were down 10.4 per cent and Denise Tsang writing in the SCMP predicted that the worst was yet to come.
Adding his weight to this gloomy prognosis, Hong Kong's Chief Executive, Donald Tsang Yam-kuen, warned on 10 November that the city may already have slipped into technical recession in the third quarter, a view shared by many financial analysts and bank economists. However, a more optimistic note was sounded by Nicholas Kwan, head of east global research at Standard Chartered Bank who told Bloomberg that the recession could be technical due to the strong growth at the beginning of the year as "this had raised the comparison bar."
At 4.35 pm on 11 November, the Government Economist, Mrs Helen Chan gave a press conference releasing the Third Quarter Economic Report 2011. Recession!? What recession?
"...On a seasonally adjusted quarter-to quarter basis, GDP still expanded slightly by 0.1 per cent in real terms in the third quarter, after a 0.4 per cent decline in the second quarter."
The sharp decline in exports of goods was offset by solid gains in the export of services and "...Private consumptiom expenditure grew robustly..."
No hurrahs just yet though. Natalie Cai reporting in Hong Kong's The Standard on 17 November, quoted from the People's Bank of China's third quarter monetary report: "Inflationary pressure is heavy due to global quantitative easing and high labour and service costs. So the fight against rising prices will not cease."