Computer science researchers from Boston's Northeastern University have proved that e-commerce sites are tracking the online shopping habits of people and will charge individuals different prices, depending on what type of device they are using to access a website.
Previous research and media investigations since 2000 have found that Amazon and US retailer Staples had been charging users different prices for products due to estimations of their wealth and geographic location, a practice known as "price discrimination".
But it now seems that the problem could be more widespread across the global e-commerce industry than previously thought, which is interesting since mobile shopping is on the rise.
The study, entitled "Measuring Price Discrimination and Steering on E-commerce Web Sites" is free to access online and featured 300 participants who ran product searches earlier this year on the websites of 16 big US and international retailers, online travel agencies and car rental companies.
Mobile or desktop online shopping
The researchers asked their participants to log onto the online shopping websites using a range of devices with different operating systems, from Macs running OS X and PCs running Windows XP, Windows 7 and Linux, to mobile devices running on both Android and iOS.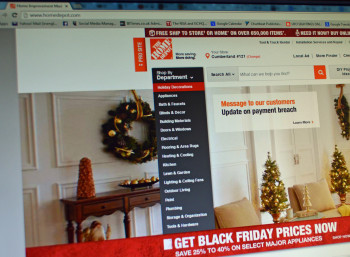 The users all used the web browsers they would usually use, such as Internet Explorer 8, Firefox 25, Chrome 33 and Safari 7 on PCs and Macs, while mobile device users accessed the websites on Safari or Chrome apps.
Their search results showed that retailers like Home Depot, Sears, JC Penneys, Macy's, Cheaptickets, Orbitz, Priceline, Expedia and Travelocity have been charging higher prices to users on Macs or Android devices.
Users were shown less search results in a certain more expensive price bracket if they used mobile devices to access Home Depot rather than desktop PCs, which is known as "price steering", meaning that the users would not be able to even find cheaper options unless they switched to another device and accessed the site again.
The researchers also looked to see what would happen if they had an automated browser called PhantomJS run the same product searches as each of the study's participants, and since the browser is not a real user, there would be no cookies stored and no browser history.
They also created fake accounts, with some accounts only booking cheap hotels and rental cars for a week, while other accounts booked only expensive hotels and rental cars.
Secret discounts for iOS users and members
The research revealed that online travel agency Travelocity was giving discounts to people who accessed its website on iOS devices, so out of a hotel results page with 50 results, five of those results were $15 (£9.43) cheaper for people on iPhones and iPads.
The study also found that if users were members on Cheaptickets or Orbitz and left their accounts logged in, the next time they logged onto the website, they were quietly given "Members Only" discounts of about $12 a night on hotels.
This discount has never been advertised, but Orbitz did confirm to the researchers that this automated discount exists.
"Unfortunately, the business logic underlying much of this personalisation remains a mystery. None of the discounts we located in our experiments were advertised on sites' home pages, so the deals do not appear to be part of marketing campaigns," the study's lead author Christo Wilson writes in the Washington Post.
"As a user, it's almost impossible to know whether the prices you are being shown have been altered, or if cheaper products have been hidden from search results.
"If you are looking for the best deals and are willing to work for it, we recommend searching for products in your normal desktop browser, an incognito or private browser window and your mobile device."