Italian populists vowed Monday to convert voter anger over their thwarted bid to govern for the first time into a kind of plebiscite on the European Union, financial markets and eurozone membership as the country found itself propelled to fresh elections as soon as late summer.
Amid the political turmoil, Carlo Cottarelli, an economist with International Monetary Fund experience, was asked by the Italian president to assemble a technocrat government to take the country to elections.
With weeks of political uncertainty taking a toll on Italy's bond and stock markets, Premier-designate Cottarelli said the return to the polls could come as early as after the August vacation break or, at the latest, at the start of 2019.
Only five days ago, another premier-designate, political novice Giuseppe Conte, stood in the same spot in the Quirinal presidential palace and declared he would he would work to create a "government of change" in what would have been Italy's — and western Europe's — first populist government.
That dream deflated dramatically Sunday night when President Sergio Mattarella refused to submit to populist demands that he approve their proposed economy minister, who in the past has recommended having a "Plan B" to exit the eurozone if EU strictures become too tight for Italy.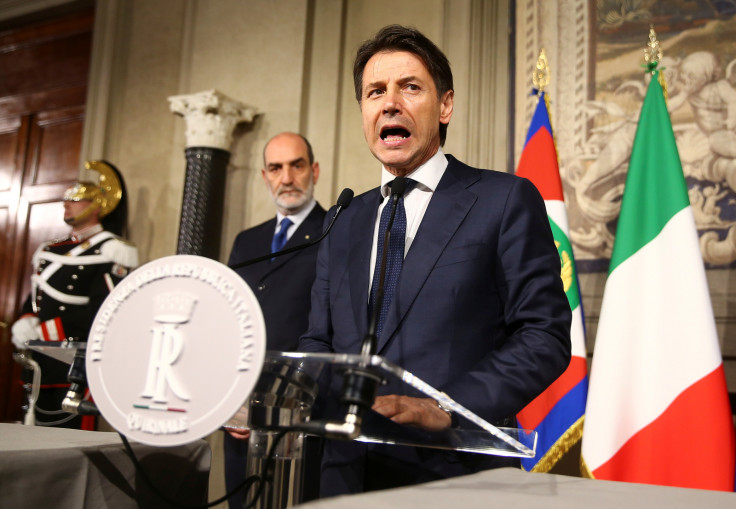 "This isn't democracy, this isn't respect for the popular vote," railed Matteo Salvini, a firebrand populist whose right-wing League was one of the anti-EU parties foiled by Mattarella. "It's just the last gasp of the strong powers who want Italy as a frightened, precarious slave."
"The next elections will be a plebiscite: the people and real life versus the old castes and the 'Lords of the Spread,'" Salvini said, referring to financial speculators.
Milan-based economist Nicola Nobile said it appeared that the upcoming election could shape up as a "de facto referendum on Italian membership in the eurozone."
Sharing Salvini's anger was 5-Star Movement leader Luigi Di Maio, the populist who had hoped to govern with Salvini.
Di Maio repeatedly called for Mattarella's impeachment for vetoing their pick for economy minister.
He also urged those angry like him to rally in Rome on Saturday. The gathering, likely to double as a campaign rally, coincides with a national holiday celebrating the Republic and features a military parade and VIP reviewing stands in the heart of the capital.
Opposition Democrats contended that the populists, by calling the rally, wanted to stage the equivalent of the 1922 March on Rome that paved the way for Benito Mussolini's ascension to power and his Fascist regime.
"The campaign that's being prepared will be frightening," wrote La Stampa political commentator Marcello Sorgi.
The commentator predicted the impeachment threat against the president "who only was defending his institutional role and the Constitution is only a taste of what will come."
When Italians voted March 4, the result was a Parliament with no clear-cut majority. As weeks passed without a government, Mattarella warned he would reluctantly appoint a nonpolitical Cabinet to take the country to fresh elections if a viable coalition could not be forged.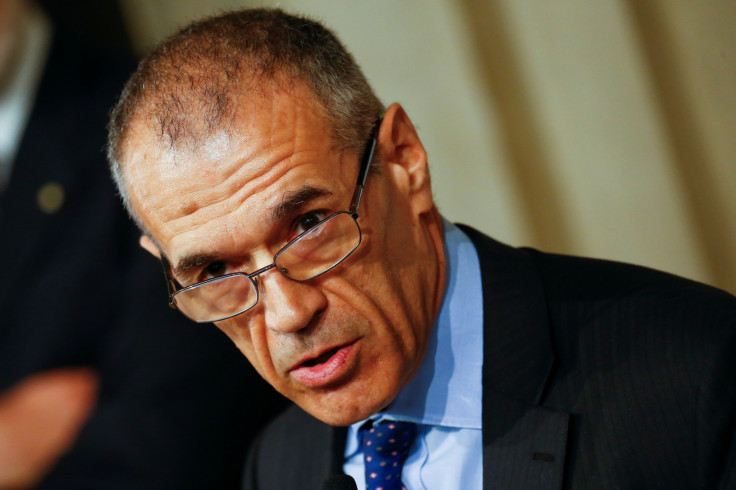 Cottarelli pledged that his government would uphold Italy's "essential" role in both the EU and in the eurozone. And he promised "prudent management of our public accounts."
But markets have remained on edge, with the prospect of anti-euro political sentiment suddenly gaining traction in Italy and Cottarelli's own tenure seen as limited, with another election approaching.
The government's benchmark borrowing rate increased further, the Milan stock market slipped and the euro weakened against the dollar.
Cottarelli, who earned the nickname "Mr. Scissors" with his reputation for finding fat to trim in public spending, said elections could come as soon as "after August" if his Cabinet fails to get the required confidence votes in both chambers of Parliament.
The numbers aren't on his side. Immediately giving him a thumbs-down were the 5-Stars and the League, whose lawmakers together have the votes to sink his government.
Also vowing to vote against Cottarelli were two of Salvini's campaign alliance partners: Forza Italia, the center-right party of former Premier Silvio Berlusconi and a smaller far-right party.
Instead, the populists were already looking to a new attempt to gain power.
Political analyst Massimo Franco said Salvini's attempt to force Mattarella's hand over the ministry appointment appeared to be a "provocation" aimed not at forming a populist government but to "possibly make it fail before it started."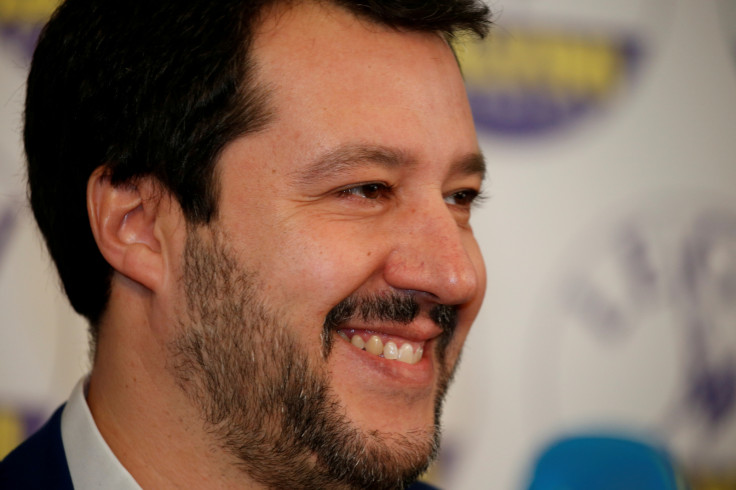 That way, Salvini, whose League has made stunning gains in recent regional elections, could try for a stronger mandate to govern after new elections.
For his northern base, which traditionally is suspicious of the centralized powers in Rome, Salvini, whom Corriere della Sera described as the "undisputed master of public indignation," is likely seen as a hero for refusing to back down from Mattarella.
Di Maio has decreed that 5-Star lawmakers can't serve more than two terms to avoid becoming part of the political "caste." If he applies that to himself, he would be ineligible to run.
But he already broke a big promise to his web-based constituency when he agreed to forge a coalition with Salvini's League. He ran for premier in March with the pledge the Movement would never enter a coalition government.
Waiting in the wings is a more hard-line Movement leader, Alessandro Di Battista, who sat out the March election. That means he's ripe for a run for office and is considered less likely to compromise with those outside the populist fold.