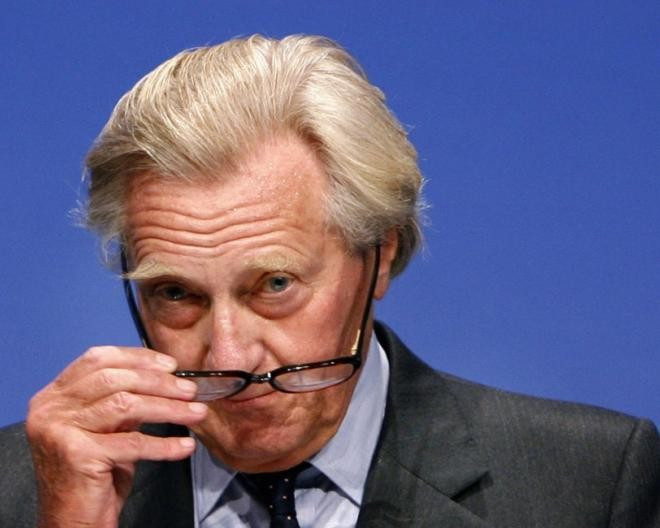 The government must create a broad and long-term national growth strategy with solid commitments and its "vision for wealth creation" if it wants Britain's economy to recover, according to a new report by former Conservative minister Lord Heseltine.
A national growth council must be created by the prime minister and overseen by a minister to support the strategy, recommends the review commissioned by No 10, while government departments should make an annual growth commitment and plan on how they will drive economic expansion.
"The government should set out a comprehensive strategy for national wealth creation, defining its view of its own role - and the limits of that role - together with those of others in local authorities, public bodies and the private sector," said Heseltine in his report No Stone Unturned: In Pursuit of Growth, which makes 89 recommendations.
Britain was in recession for the three quarters to July, but pulled out in the three months to the end of September with a boost from the London 2012 Olympic Games and a positive base effect from lost output in June because of an anomalous extra day off for the Queen's diamond jubilee.
However, the economy is some distance from a full recovery as the global economic slowdown still looms overhead and domestic austerity continues to bite.
Heseltine pressed the government to "clarify urgently" its solution to the need for more airport capacity in the south east as the debate around a third runway at Heathrow rages on.
He also urged the government to focus on localism. He called for a single funding pot to be created for local partnerships to be able to bid for cash from, as well as the creation of local growth teams "primarily tasked with joining up government and local partners".
This, among some of his other suggestions, should stimulate infrastructure work, he said.
Heseltine insisted that education should have more of a focus on entrepreneurship.
"Business engagement should be incorporated deeper into the school curriculum in order to develop young people's understanding of business, increase their employability, and further their understanding of career and future training options and where they might lead," said the report.
A school's board of governors should also include "two influential local employers, at least one of whom should have good connections with the wider business community".
The Confederation of British Industry (CBI) welcomed Heseltine's report.
"It identifies a wide range of levers capable of promoting growth which the CBI has been calling for for some time, from education to infrastructure, and from planning to access to finance. It is a thoughtful contribution to the growth debate," said John Cridland, CBI director general.
"His key point is that we need more local action and leadership, which must be right.
"To successfully rebalance the economy towards private sector growth, every part of Britain needs to grow - we mustn't just rely on the usual suspects of London and the southeast."
Labour was also warm on the report.
"Labour has led calls for an active government approach to support business and underpin regional growth - it is good to see Lord Heseltine echoing this in his report. We will examine his proposals and consider which ones we can take forward," shadow business secretary Chukha Umunna told the BBC.
"We hope that ministers will take Lord Heseltine's proposals seriously."
Heseltine said that some will see his 89 recommendations as criticisms of the government.
"That is exactly the wrong approach. To invite criticism is a sign of strength. To accept it is a sign of confidence," he said.
"We are all too close to the economic crisis. There is opportunity on a grand scale.
"Huge infrastructure demands and hungry institutional funds - link them. Excellence in industry, commerce, academia - extend it. England's cities pulsing with energy - unleash it.
"Every one of us needs to rise to the challenge."
---
Follow @shanecroucher