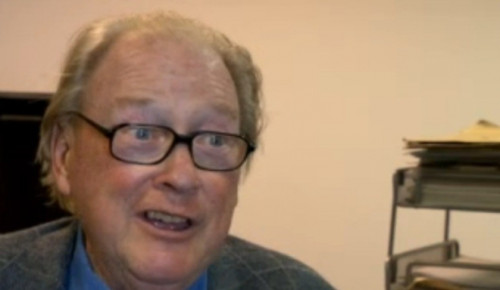 Life peer Lord McAlpine, the former Conservative Party deputy chairman who was wrongly labelled a paedophile and received substantial damages from the BBC and several celebrities, has died peacefully at home in Italy, his family has announced. He was 71.
In 2012 the peer - full name Robert Alistair McAlpine - was wrongly implicated in a sex abuse investigation by the BBC's Newsnight programme, which later apologised and paid damages of £185,000 for defamation.
A former resident of a north Wales children's home had mistakenly named McAlpine as the man who had abused him as a child. Steve Messham said police had wrongly told him that photographs of the man who had abused him were of McAlpine. Messham later apologised.
"After seeing a picture in the past hour of the individual concerned, this [is] not the person I identified by photograph presented to me by the police in the early 1990s, who told me the man in the photograph was Lord McAlpine."
The broadcast caused yet more turmoil for the BBC, still reeling in the wake of the pulled investigation into the activities of Jimmy Savile. Director General George Entwistle was forced to quit after just two months in the role.
McAlpine also took legal action against a number of Twitter users, including Sally Bercow, wife of the House of Commons speaker John Bercow, and the comedian Alan Davies. The High Court ruled that Bercow's tweet had been libellous and she came to a financial settlement with McAlpine's lawyers. Davies paid £15,000 damages which were donated to the Royal Chelsea Hospital and warned Twitter users of the danger of using social media.
McAlpine, whose grandfather founded the McAlpine construction firm, was a friend and colleague of Margaret Thatcher when she was Prime Minister and was the Conservative Party treasurer for over a decade, until 1990. He built up a property empire in Australia and was also an art collector and author.
On Twitter, UK Prime Minister David Cameron tweeted: