One Direction's Louis Tomlinson has been 'temporarily' allowed to access his son following a bitter custody battle with his ex-lover Briana Jungwirth. Stylist Briana banned the singer from seeing their child amid claims she was jealous of his new relationship with Disney actress Danielle Campbell, 21.
But Louis has had the final say after drafting in lawyers to let him see Freddie. The provisional settlement states he can only see the child at selected hours at a time and is not allowed to look after him overnight.
According to The Sun, a friend of the star, said: "This is really upsetting for Louis. He is fighting as hard as he can to see his baby. He will not give up until he has shared custody.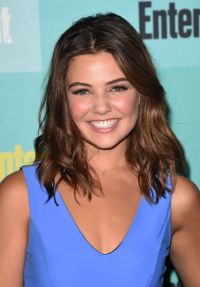 "Louis thinks Briana is jealous that he started a new relationship while she was pregnant. He has done everything he can for Briana and her family and is excited about being a dad."
Relations between the former flames have turned sour after Briana's family want more than £2.1m ($2.91m) in financial child support from the star over the next 18 years.
"Louis thought he had been generous with the amount he agreed but her family are still not happy," the friend added: "All Louis wants is to be able to see his son."
Tomlinson had a fling with US stylist Jungwirth in May after separating with long-time girlfriend Eleanor Calder.
A source told the MailOnline before Freddie was born: "Although they're not romantically involved, Louis thinks Briana is a great woman and will be a fabulous mother. Louis has been helping Briana financially and is prepared to get stuck in with all the tasks that caring for a baby demands."