Freddie Tomlinson: Briana Jungwirth protects One Direction baby by registering domain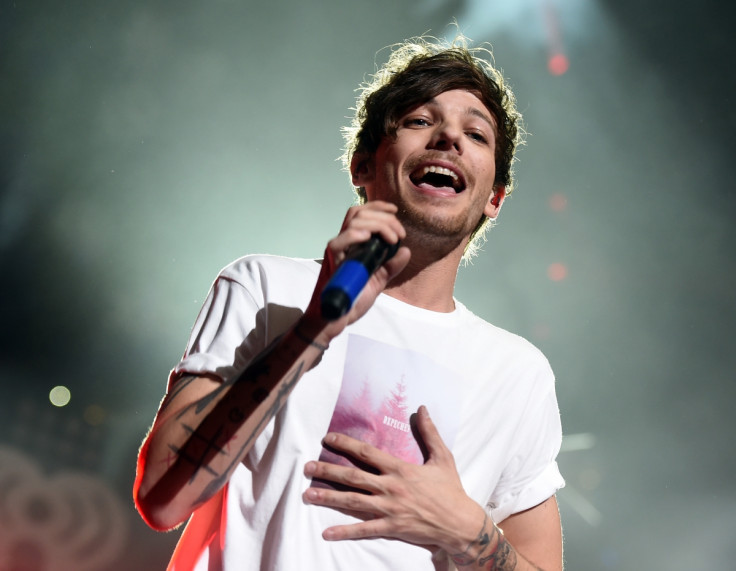 He has only been in the world for a week, but Louis Tomlinson's baby boy is already the proud owner of his domain. TMZ reports that the family of LA-based stylist Briana Jungwirth have registered FreddieTomlinson.com to prevent squatters trying to cash in on his father's fame.
Tomlinson became a father on 22 January – weeks after celebrating his 24th birthday. Confirming the arrival on Twitter, the One Direction star made a jubilant reference to Boney M's 1976 smash Daddy Cool: "I'm pleased to say my baby son was born yesterday :) He is healthy and pretty amazing :) I'm very happy!!", he told his followers before adding: "Daddy daddy cool."
Although it had been widely reported that he planned to name his firstborn Conchobar (pronounced Connor), six days later he introduced his little boy to fans with photo posts on Instagram and Twitter. "Meet my little lad, Freddie," he captioned the black-and-white photo of him his special delivery. Jungwirth followed suit with a photo from the hospital room with the message: "1/21/16. Freddie Reign. Love of my life."
Sources close to the star tell TMZ that the domain was registered minutes after the name become public knowledge. Unfortunately, the family neglected to do the same for social media. One Direction fans have already created fake social media accounts with Freddie's name pretending to be associated with the family.
Freddie is not the first celebrity newborn to own a domain. In 2014, Two and Half Men star Ashton Kutcher reserved all the domain names for his daughter Wyatt Isabelle Kutcher to prevent adult entertainment companies tarnishing her name.
"I don't want a porn site with my daughter's name! It's unacceptable to me and it's not gonna happen! We immediately went home and we reserved all the domain names," Kutcher said during an appearance on US Talk show Conan O'Brien. "We got the Twitter handle, the Instagram—everything that you could possibly [have]".
© Copyright IBTimes 2023. All rights reserved.