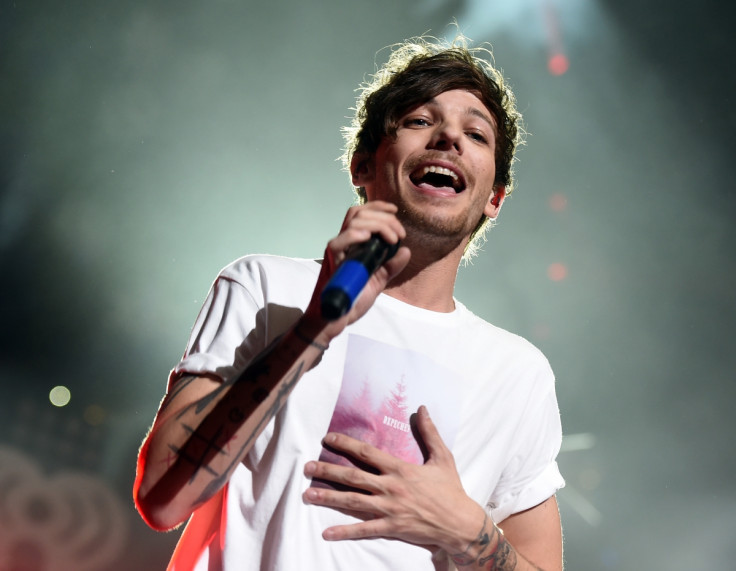 Louis Tomlinson announced the birth of his first child with a jubilant reference to Boney M's 1976 smash Daddy Cool, but thanks to the costly child support arrangements the One Direction is now facing, he could soon be singing "Daddy broke" instead. The Sun reports that the 24-year-old's bank account to take a thrashing after he reportedly agreed to pay over £2m ($2.8m) for the care of his son.
Tomlinson became a father on 22 January when LA-based stylist Briana Jungwirth gave birth to his son. Confirming the arrival on Twitter, the star told his followers: "I'm pleased to say my baby son was born yesterday :) He is healthy and pretty amazing :) I'm very happy!!", before adding: "Daddy daddy cool." Jungwirth is yet to publicly comment on the arrival of their baby boy.
A source told The Sun that Tomlinson is determined to do right by his child and he has reportedly agreed to pay almost £10,000 a month for the newborn. If Tomlinson pays the hefty sum until the child turns 18 in 2034, he will have forked out £2.1m for his upkeep. "Louis is doing everything he can to provide for mother and baby," a source told the paper. "He's very wealthy but is still being hugely generous in the amount he is giving."
Tomlinson, who is worth an estimated £16m, plans to set up Jungwirth in a four-bedroom house in Calabasas, the gated community in California, at a cost of £4,200 a month. He will also be paying £5,750 to buy clothes and toys for the baby, rumoured to be called 'Conchobar'. The Irish moniker, pronounced 'Connor', means 'lover of hounds'.
Meanwhile, it has been reported that the former X Factor contestant, who is dating US actress Danielle Campbell, plans to stay in LA for the coming months in order to bond with his son. "Louis has told friends and family he wants to be hands-on with his son, which is why he's moving out to LA for now. He really is determined to be the best dad possible and work alongside Briana to create a great family life for their son," said a source.