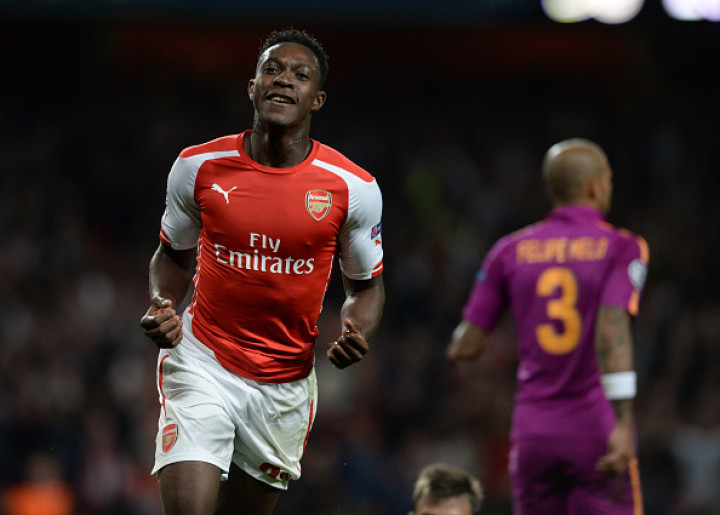 Manchester United manager Louis van Gaal believes he did Danny Welbeck a favour by selling him to Arsenal during the summer transfer window.
Initially the manager came under criticism from a few former Manchester United players for his decision to sell an academy product, who has spent his entire career with the Old Trafford club, but he has defended his decision to sell the striker to the north London club.
Welbeck has already impressed in his short stay with the Gunners and the five goals he has scored till now is more than what Wayne Rooney, Robin van Persie and his replacement Radamel Falcao have scored this season.
The Dutch manager has admitted that the England international could have played for United, but would not have been guaranteed regular game time, and now Van Gaal is glad that the striker is getting regular game time at his new club.
"I think that a player who is playing mostly fixed in the team, he develops and always will," van Gaal said, as quoted by the Mirror.
"He takes all the benefit from playing every week. That was a question mark with Manchester United. It's good to see he's doing what I thought."
"He could have also played for Manchester United. But we have decided that he could go and he has taken the benefit of it."
However, Van Gaal is not too concerned about judging his progress as he is playing for a direct rival, and the former Barcelona manager is keen to beat him and his new club, when they clash on Saturday in the Premier League.
"He does very good at Arsenal. I cannot judge him so good. Now I shall see him and I shall judge him," the Dutchman explained.
"But I don't think it is important how I judge him because he is now playing for Arsenal."
"He's not a Manchester United player anymore so now we have to beat him also. He's not alone, we have to beat Arsenal."
On the other hand, the former Netherlands coach is aware that Welbeck can embarrass him by helping Arsenal beat United, but insisted that it will not bother him and he gave the example of former Gunners star Van Persie, who currently plays for the Red Devils.
"You know Robin van Persie was a player at Arsenal? This is the football world," the 63-year-old manager explained.
"Van Persie has scored already three goals against Arsenal as a United player - that's life, believe me. That's life."
Van Gaal believes the encounter will be a special one for Welbeck, like it will be for van Persie, as both sets of fans, who supported the players in their previous clubs will be watching the game.
"For him it's a special game. Also for Arsenal fans who valued Robin van Persie very much. For the fans, for Wenger, it is a special game. But it's the same thing for Welbeck," the Red Devils boss concluded.