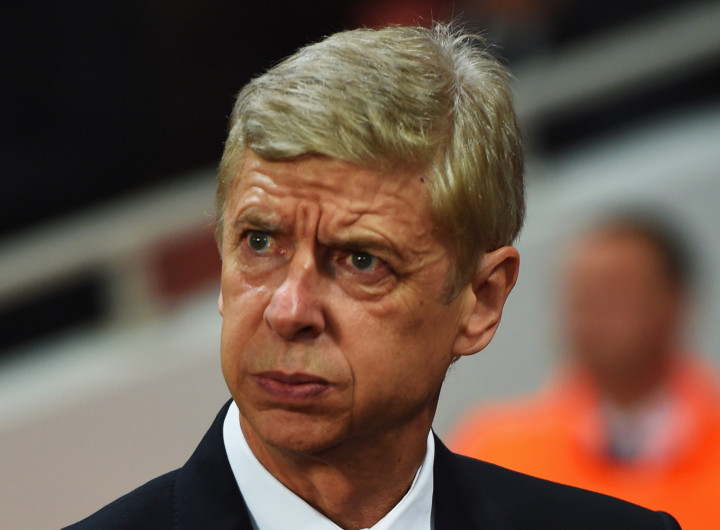 Arsenal manager Arsene Wenger has claimed Danny Welbeck's main reason for leaving Manchester United for the Gunners this summer was that he wanted more playing time – rather than playing as a number nine.
The English international striker completed his £16m move to the Emirates Stadium on deadline day after Louis van Gaal claimed he was not good enough for Manchester United.
Welbeck recently said that even though the move didn't happen until United signed Radamel Falcao, he had been thinking about leaving Old Trafford throughout last season as he didn't feel comfortable playing on the flank.
However, Wenger has claimed he ultimately just wanted to play, suggesting that now that Olivier Giroud is ready to return to action, Welbeck may go back to the flank.
"One reason we bought him was because he wanted to play. Playing centrally wasn't a condition," Wenger said.
"There is always a fight to get into the team because we have a lot of offensive options. Danny Welbeck can play in a lot of different positions and there will be some room for both of them [Giroud and Welbeck] in some games."
After Welbeck's impressive start to life at the Emirates Stadium, scoring five goals in 12 appearances, some people have started to question van Gaal's decision.
But Wenger said: "Welbeck is still a young player. I can understand van Gaal completely. What's important is that he gets an opportunity.
"Van Gaal didn't have Welbeck under his orders for a long time and you don't always know the players that well after three or four weeks.
"Rooney and van Persie have an exceptional goalscoring record and in front of him he had two top-quality players with goalscoring records. What he needed was a chance.
"I always respected him and he has a great future. But he's gained more respect over the last few months.
"What he has achieved in the past three months, for the England national team as well, has made him one of the main players for England and he proved that in the game against Scotland."