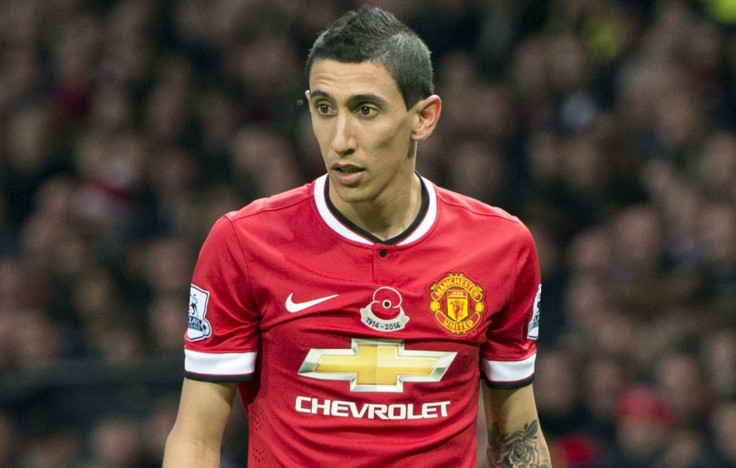 Manchester United manager Louis van Gaal has revealed the reason for substituting British record signing Angel di Maria at half-time during their 2-0 win over Sunderland on Saturday.
The Argentine star was substituted at half-time by the Red Devils' boss and replaced by young Belgian winger Adnan Januzaj and the Dutchman admitted that it was a tactical decision.
Di Maria, who had a blistering start to his United career, has struggled in recent months to find his best form and has failed to score a goal in the Premier League since the October 2014.
Van Gaal has defended his decision by claiming that since he is the manager he has the right to make a change when a player is not having the desired impact on the pitch.
"When a player isn't in a game, I have to make a change. I'm the manager and I can't deny what I see on the pitch. We were better in the second half, so I cannot say it was the wrong decision," Van Gaal said, as quoted on United's official site.
However, the manager has defended the former Real Madrid star and is willing to give him time to adapt to the intensity of the Premier League.
"We have to give Angel more time to adapt to the Premier League; it's not so easy with the high tempo. I want to give him time, but it's also not easy to change a player of his quality," the former Bayern Munich manager added.
Meanwhile, the United manager was delighted with Januzaj's performance following his introduction at half time.
"I was very happy that he registered an assist for the first time, it's something I like to see from every player," the Dutch manager told the website following their win over Sunderland.