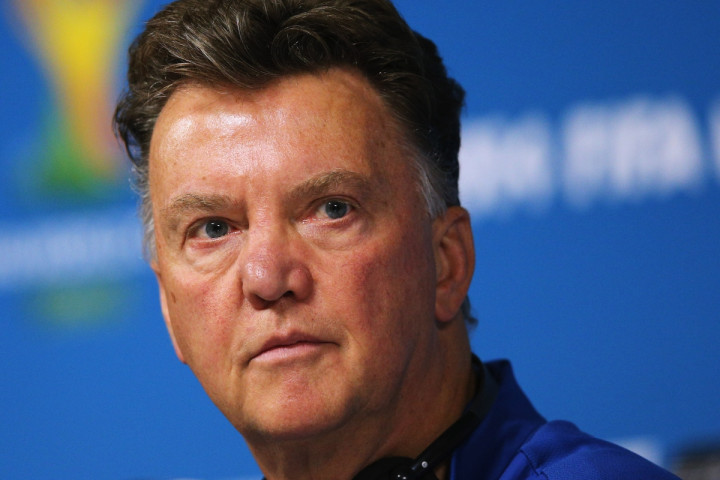 Having taken charge of some of the biggest clubs in the world, Louis van Gaal is no stranger to pressure. With Bayern Munich, Barcelona and Netherlands among the teams on his glittering CV, the 62 year old is used to the royal occasion.
But Wednesday night's World Cup semi-final against Argentina in Sao Paulo could represent the biggest test of his managerial career in a game which poses a host of tactical questions. The constant tinkering with formations and personnel means Holland's route to the last four has been accompanied by Van Gaal's own personal touch.
Though the burden of pressure and scrutiny is second nature to Van Gaal, the semi-final meeting is merely the beginning of the most relentless period of the Dutchman's long career. After David Moyes' haphazard reign at Manchester United, the heat will only rise upon his arrival onto English shores.
Naturally, United fans will have taken special interest in Netherlands' and Van Gaal's success this summer, and they can't have been anything but impressed. From classic tinkering to adapting formations, Van Gaal has made a timely display of all aspects of his managerial ability ahead of his move to the Premier League.
If Sir Alex Ferguson was among the professors of mind-games in management, then Van Gaal is surely the finest of students. The decision to thrust Tim Krul into the quarter-final penalty shoot-out against Costa Rica would have warped and fractured the minds of the opposition, while also overshadowing a disjointed Dutch diaplay. United fans will have lapped up such bravado.
Such a gamble is something United fans will be craving upon van Gaal's arrival, after a campaign during which Moyes played it safe and lost everything.
Argentina threaten to destroy Van Gaal's cool persona. In Lionel Messi, they have the most elusive, if not the best, player of this World Cup. Bosnia, Iran, Switzerland and Belgium have all succumbed to the Barcelona forward's smash and grab approach, where a subtle performance has been illuminated by a moment of magic.
The Arena de Sao Paulo therefore plays host to one of the great battles of mind over matter. Can Van Gaal lay a suitable trap for Messi, or will the four-time world footballer of the year be afforded enough space to inspire Argentina?
Arguably the entire World Cup has represented the ideal dress rehearsal for the non-stop pressure Van Gaal will be under upon moving to United, but tonight's semi-final represents an identical structure of a Premier League fixture. One lapse can ruin everything.
Van Gaal will be wary of passing such a test.