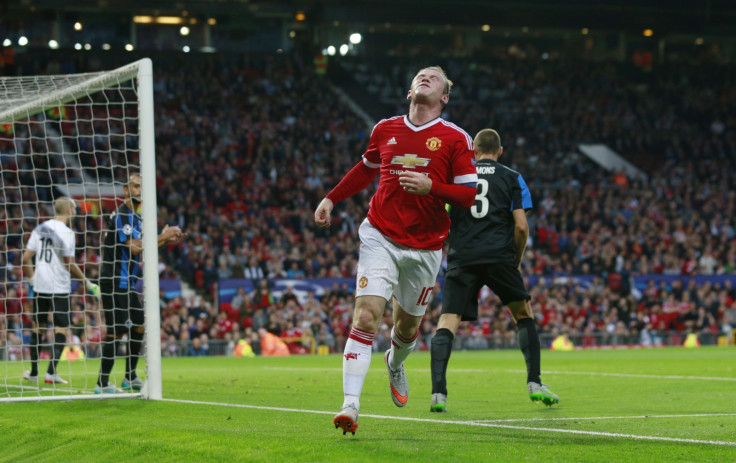 Louis van Gaal has praised Wayne Rooney for admitting that he has not been playing at his best over the past three games and insists that the England International will be back firing at his potential in the near future. Van Gaal's team have scored only two goals this season, keeping two clean sheets in the process and the manager believes that Rooney's admission will make way for better performances from the 30-year-old.
The Dutchman believes that for a player to improve he needs to own up to his deficiencies, which Rooney has acceded to following a dire display against Aston Villa, where Adnan Januzaj's goal was the differentiating factor between the two sides. Rooney failed to create any clear-cut opportunities for himself and was a lonesome figure up front as the Red Devils made hard work of their opponents, before a beautiful pass by Juan Mata saw the Belgian in space to slot in the winner.
"It starts always with the player himself. When you are saying so publicly that you are bad, then you know that you are very bad at that time. I think that's fantastic that a player will admit that," the Dutchman said, as quoted by the Guardian. However, the manager was apprehensive that Rooney's admission may come back to haunt him and hopes that the media does not gang up on him should he fail to live up to his promise in the coming days.
"It's also for me unbelievable because he is one of the few players who is saying those things because it can, after a few weeks, be a threat of the media again, or pressure from the media. He takes a risk, I think, but he is very confident that he will make the goals that we expect from him and I am confident also," Van Gaal continued.
"My standards he knows already. He knows my philosophy and what I want from a striker. He thinks that he can perform that and I think that also, otherwise I would not put him in the striker position.
"I have tried last year all the positions and he can play in various positions – he is multifunctional. I think his best position is the striker position and he agreed with that conclusion and the second position is the No10," he added.