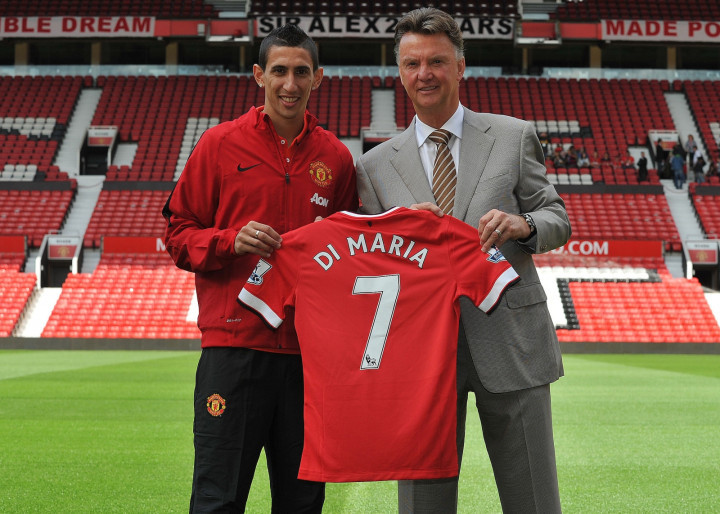 Manchester United manager Louis van Gaal has hit back at Bayern Munich manager Pep Guardiola regarding his statements about his players not wanting to go to Old Trafford to play under the Dutchman.
The former Barcelona boss, who played under van Gaal at Camp Nou was talking about United's summer spend and also claimed that they did not have 'enough money' to be able to afford the Bayern stars.
There were reports of approaches from the Manchester club for Arjen Robben and Thomas Muller during the summer transfer window.
"They don't have enough money. I saw they spent a lot of money. It's good for my friend Louis. It's part of the game. All of the clubs in the world want the players of another club," Guardiola said, as quoted on Sky Sports.
"It depends on the player. If the player wants to play, he will play. If he wants to stay, he will stay. We have seen it many times."
"Manchester United want these players, but they decide to stay here and we are happy," the Spanish manager added.
However, the former Bayern Munich and Barcelona boss had a different view on the subject. Van Gaal insists that every player he contacted wanted to play for United, despite the Old Trafford club not offering European football this season. He believes it's the 'greatness' of the club and the project he has begun.
"It is not so ­interesting what he [Guardiola] said. I think every player that I have contacted wants to play for Manchester United," van Gaal said, as quoted in the Mirror.
"It is unbelievable that, despite not playing in the Champions League, the players are coming and willing to come. That is surprising – but it is because of the greatness of this club. They believe in the project we have started now, although I say it again, it needs time," the Red Devils' manager added.
United spent a whopping £150m over the summer transfer window to bring in the likes of Angel di Maria, Radamel Falcao, Daley Blind, Luke Shaw, Ander Herrera and Marcos Rojo.