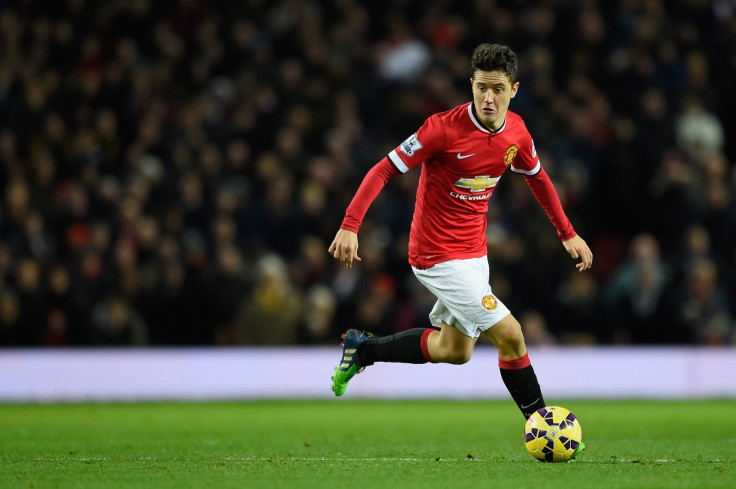 Louis van Gaal claims Ander Herrara's lack of first team starts is down to the midfielder's inability to match the likes of Juan Mata and Wayne Rooney.
The Spaniard was signed from Athletic Bilbao earlier this summer as he was the Dutchman's first signing at Old Trafford. The 25-year-old has only started in six league games this season.
Herrera last started for United during the 20-time English champions' 2-0 FA Cup win over Yeovil Town in January, while his league start goes back to mid-October. Van Gaal has urged the former Bilbao midfielder to improve his performance in order to be regular inclusion in his starting XI.
"I have to compare him with people like Rooney and Mata, for example, so that's difficult. They all have a high level - he has to improve," Van Gaal explained.
"He's a great guy, he's a very great professional also, so that's not the problem. His problem is that he has to compete with high-level players and Rooney is also the captain, so he has a privilege."
"I have explained that, so then the other places are for positions in this system that we are playing now - the No 10 - and that's Mata, that's [Angel] Di Maria."
"That's difficult to compete with, but that he already knew the moment that he signed for Manchester United - do you understand?"
"When you sign for a top club like he did, he knows that he has to fight, but he is fighting. I said to him this week that he was coming back. A lot of weeks he was down [in performance level], but now he is coming back," the United manager added.
United are third in the league table and are one of the strong contenders to finish the season in the top four. The former Barcelona and Bayern Munich manager believes his side can still improve in lot of areas.
When asked if he believed United will be the best team in England if everything clicks, Van Gaal said: "That's a difficult question, because I think we can improve still on a lot of things in our matches."