At the very least, it seems inconsistent. Twelve months after passing up the chance to hire Jose Mourinho, ostensibly because he was too arrogant and divisive, United have now employed a man every bit as cocksure and combustible as their new manager.
Louis van Gaal and Jose Mourinho are peas in a pod; in fact Mourinho happily admits van Gaal taught him everything he knows while he was climbing the coaching ladder at Barcelona. But whereas Mourinho's greatest achievements have all come within the last decade, van Gaal reached his zenith in a different age, long before football's meritocracy was blown apart by galacticos and gas billionaires.
Back in the 1990s van Gaal was, unquestionably, the Special One. He knocked Real Madrid off their perch in La Liga, building a remorseless Barcelona team which won consecutive La Liga titles. And he lifted the Champions League in 1995 with a team of kids; indeed it is claimed that Sir Alex Ferguson was inspired to unleash Beckham, Scholes and the rest of his class of '92 upon the world after watching van Gaal's Ajax team in full flight.
But in the 15 years since that second La Liga title with Barcelona, van Gaal's achievements have thinned out. Sure he won the German league with Bayern Munich, but that's a minimum requirement for any manager of the Bavarian club. And he won his native Eredivisie with an unheralded team, an achievement which seems notable - until you remember that Steve McLaren managed the same thing.
He's also led Barcelona to the brink of the relegation zone, and failed to even qualify for the 2002 World Cup during his first stint as Holland manager. This certainly isn't a man with Mourinho's record of perennial, bankable success.
Remorseless spotlight
Throughout his ups and downs van Gaal has stoically maintained his faith in young players, unearthing gems such as Andres Iniesta and Thomas Muller in the process. This policy is sure to go down well at Old Trafford, where a fresh battery of young players are ready to burst from the youth ranks, as demonstrated by the emergence of Adnan Januzaj, James Wilson and Tom Lawrence last season.
But if he intends to unleash United's class of 2014, van Gaal will have to do so against a backdrop of remorseless competition from two clubs of limitless wealth in Chelsea and Manchester City, as well as a resurgent Liverpool and an Arsenal side buoyed by their first trophy in nine years. The pressure will be intense, the spotlight unremitting in its glare.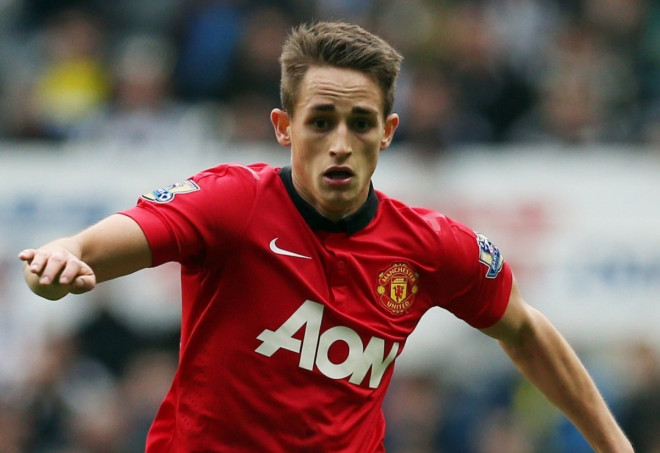 Van Gaal will also have to spend heavily to rebuild a squad which, as well as being weaker than all its major rivals, appears totally out of synch with his core footballing principles. United's new manager is zealous in his devotion to 4-3-3, a formation which works brilliantly if you have high-class wingers, as he had at Bayern. But, aside from the hugely promising Adnan Januzaj, United are blighted by a dearth of high-class wide men - van Gaal certainly won't find the next Arjen Robben or Franck Ribery when he arrives at Old Trafford.
What he will find is a surfeit of No.10s: Shinji Kagawa, Juan Mata and, of course, Wayne Rooney, who was given a huge new contract and, apparently, earmarked for the captaincy under David Moyes. Yet van Gaal's preferred system tends to eschew No10s, and he has had plenty of problems with playmakers in the past; indeed he fell out with Rivaldo and Juan Roman Riquelme at Barcelona, after asking them to play on the wing rather than in a central role.
It's easy to imagine Rooney becoming a square peg in van Gaal's new United structure, and, given the nature of the two men, a major dispute would surely follow. Rooney is United's highest-profile player, apparently popular among his teammates and a darling of the club's marketing department. Any dispute with him could be disastrous for van Gaal's tenure.
United fans have welcomed their new manager with open arms, confident that he will stem the tide of decline after the turmoil of the David Moyes, and save United from a prolonged period of mediocrity such as the one instigated by Graeme Souness at Liverpool. That van Gaal is a significant upgrade on Moyes is not in question; but there is every chance it will all end in tears.