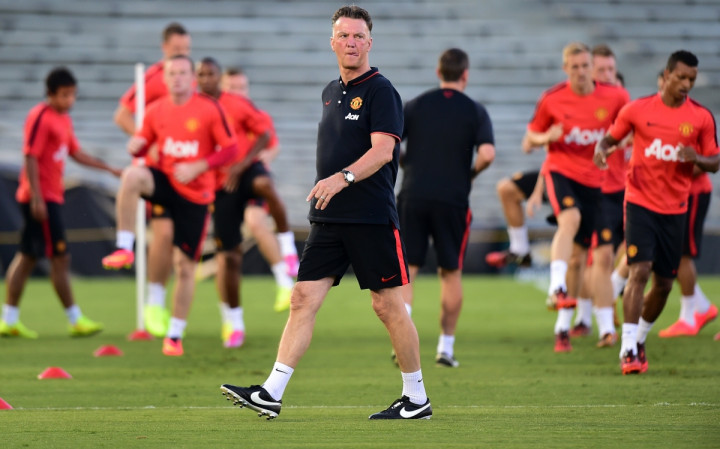 Manchester United manager Louis van Gaal is set to begin his clear-out at Old Trafford now that they are done with pre-season duties.
According to the Express, the Red Devils boss is planning an exodus thought to be around the £100m mark. And there are more than a few players on that list, looking at futures away from Manchester.
United, finished their pre-season tour of the USA on Monday and it culminated with them winning the International Champions Cup 2014 by beating arch rivals Liverpool 3-1 in Miami.
The Dutchman had earlier revealed that he will decide on the players he wants to keep and sell after the tour, and in their five tour matches, he has given all the players a fair run-out to stake their claim for a place in the team.
"I shall make judgments after this tour. I have let all the players play and I know now more [about them] than before the tour," Van Gaal said, as quoted in the Express.
"Now also it is a little bit soon to judge but in football you have to judge and you have to give a chance to the player to make a transfer when I see that his prospects to play are not so high."
"You have to say it in advance because it's too late after August 31 and I will tell players after the tour - but to them, not to you," the United boss added.
Now it is clear that a few players have come up short and will be asked to find new clubs before the start of the season.
Shinji Kagawa, Nani, Javier Hernandez, Wilfried Zaha are the players claimed to be on the unwanted list, along with Belgian Marouane Fellaini and Brazilian Anderson, who were not part of United's overseas tour.
All the above players have been linked with various clubs, either as an outright sale or as part of deals to bring new players to Old Trafford.