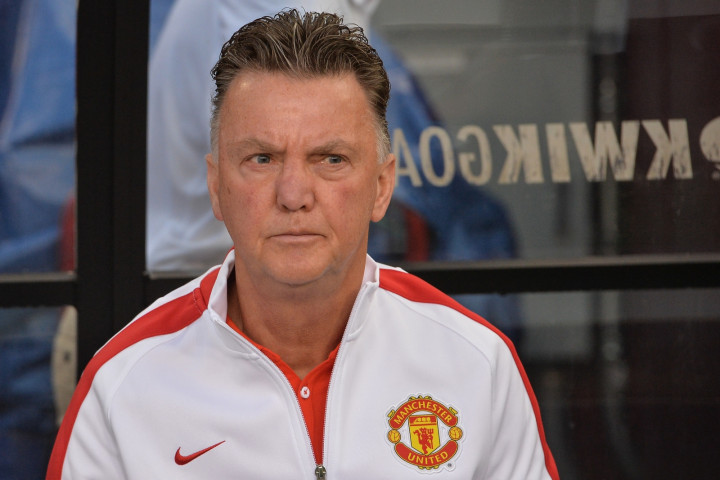 Manchester United manager Louis van Gaal will not stage a mass cull of his Old Trafford squad this summer following the club's United States pre-season tour.
Van Gaal was quoted last week suggesting he will inform players of their future following the tour, which ended with a 3-1 win over Liverpool in Miami, leading to reports that as many as six players including Shinji Kagawa and Javier Hernandez could be sold.
But the 62 year old has clarified his comments and indicated that while some United players may become surplus to requirements, he will not force them into leaving the club against their will.
"I shall not say anything in the media," Van Gaal told Sky Sports. "I shall tell the players what I think and that is a little bit different to what the media is making from what I said in the press conference.
"I shall say what I think to the players of Manchester United and they can choose. So it is not I want to axe, it's not like that."
Marouane Fellaini, Anderson and Wilfried Zaha were also among the players rumoured to be leaving United this summer. Rio Ferdinand, Nemanja Vidic, Patrice Evra and Alexander Buttner have already departed.
As Van Gaal continues to consider the future of several United players, he remains evasive over making further signings in the summer transfer window.
Ander Herrera and Luke Shaw have both joined the club this summer but Van Gaal is yet to indicate whether he will make further additions, despite identifying the club's defence as an area in need of reinforcement.
But Van Gaal said: "It is not me; it is Manchester United who shall buy players when we can improve our selection and that it much more difficult than you think."
Goals from Wayne Rooney, Juan Mata and Jesse Lingard helped Van Gaal clinch his first piece of silverware as United manager after beating Liverpool 3-1 in the International Champions Cup final.
But victory came at a cost with Ecuador winger Antonio Valencia being replaced early on by Luke Shaw, a blow which Van Gaal explained came as a result of the club's gruelling pre-season schedule.
"Valencia had a feeling in his leg," he added. "I had told him before the game that you have to listen to your body. The accumulation of tiredness in this tournament is high.
"All the players want to play but you have to be clever and he was clever to step out. When you're feeling something in your leg, you have to pay attention to it."