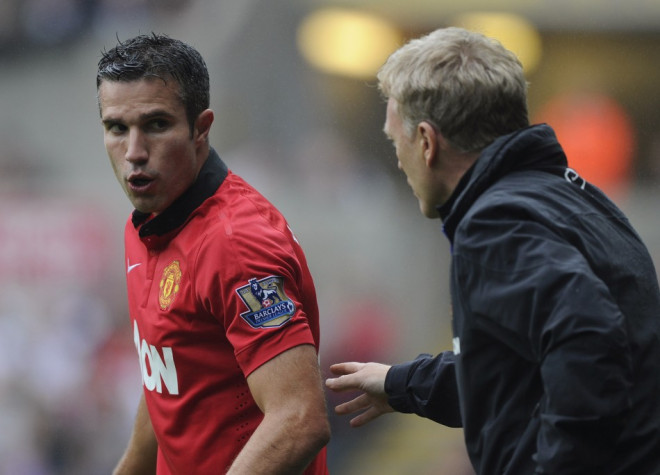 Holland manager Louis van Gaal claims Robin van Persie is having a difficult time at Manchester United after admitting the striker is happier in the Dutch squad than at Old Trafford.
The 30-year-old was signed by the former United manager Sir Alex Ferguson from Arsenal in the summer of 2012. In his debut season for the Red Devils, Van Persie played a crucial role in helping his side win the Premier League and was the top scorer in the league during the last campaign.
Van Persie played a key role in helping his national side qualify for the 2014 FIFA World Cup in Brazil. Van Gaal is hoping for the striker to continue his goal scoring form during the World Cup in the summer.
However, injuries have hampered the Dutchman's form for David Moyes' side this season. Van Gaal claims that the technique with the national team is much higher than when compared to that at United under Moyes.
"The football from Man United now is for him, maybe difficult, but then he will wish to show his techniques. Techniques in the Dutch team for him is higher. The Dutch team might benefit, you never know," the Mirror quoted Van Gaal as saying.
"I think he should be great in the tournament because he loves to play in the Dutch squad. He has shown that in all the qualification matches more than ever, because he's our top scorer, and I hope he can continue this."
Meanwhile, Van Gaal has expressed his desire to manage an English club after ending his term as the manager of the Holland national team. He was already approached by Tottenham Hotspur to replace Andre Villas-Boas earlier this season.
"I am mostly interested in England because I have been a coach in Spain, Germany, in the Netherlands, so I think England is the next step in my career. Spurs? It could be another club - it depends on the vacancies, because Spurs was already with me," he said.
"I prefer to be focused on this World Cup and now there's another coach (at Spurs), so as coach you cannot say I go to that club or that club, it depends on circumstances and the vacancies," he added.