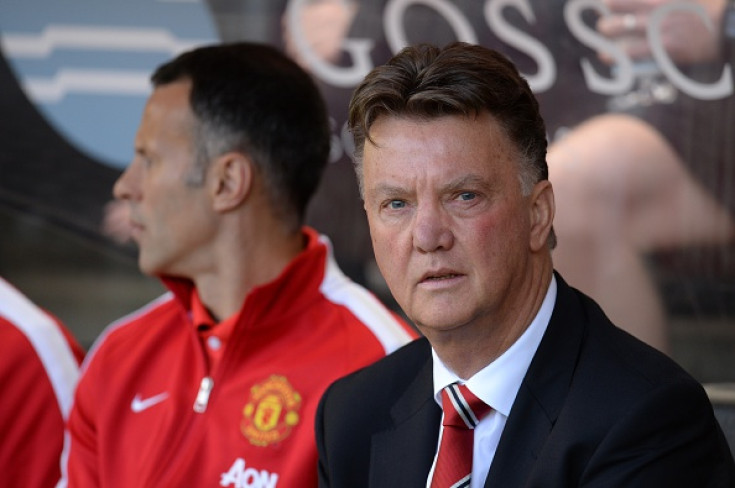 Scott McGarvey is of the view that Louis van Gaal should send Manchester United youngsters on-loan, if they are not included in his plans for next season.
In an exclusive conversation with IBTimes UK, the former Manchester United striker stressed that the manager should let youngsters go on loan so that they get some game time.
Jesse Lingard scored a stunner for England during their 1-0 win in the European Under-21 Championship, while Andreas Pereira came close to helping Brazil win the Under-20 World Cup in New Zealand, only to lose to Serbia in extra time.
Van Gaal has already handed both Lingard and Pereira, along with Paddy McNair and Tyler Blackett their first team debut last season, while James Wilson has been included in the squad for league matches.
The youngsters at Old Trafford have struggled to get regular playing time and McGarvey has advised them to go on a season-long loan to get game time next season.
"Absolutely. 100 percent. If you are playing U21, it is good. When you are 17 or 18, it is good to play for U21. When you are 20 and are capable of making that next jump, you have to let them go on-loan, whether it is Championship or League One, just to get games," McGarvey told IBTimes UK.
"Believe me, to play at Man United, you got to be a lot of quality. You need to have a strong mentality to play at that level. I don't think Van Gaal will just throw young lads in."
"I think Van Gaal would like to promote young players. If the young players are good enough, they will get their chance. But, Man United need success next year and they might buy ready-made players rather than wait for a young player to come up through the ranks. That's one of the problems they have got," he added.
McGarvey urges Van Gaal not to make Valdes No 1 if De Gea leaves
The former Red Devils striker, who played for the 20-times English champions between 1980 to1984, is hopeful that David De Gea continue at United beyond the summer transfer window. However, with Spanish publication Marca reporting that Real Madrid are keen on landing the Spanish stopper, he has advised Van Gaal to find a replacement for De Gea.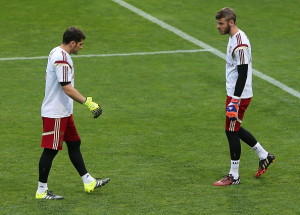 De Gea's departure will leave Van Gaal with Victor Valdes as the other option in the goalkeeping position. The ex-Scottish striker has advised the former Netherlands manager to bring in a replacement, if De Gea joins Real this summer.
"Valdes has not played many games at Manchester United. He hasn't played many games in the past 18 months to judge him. What I would suggest is United should buy a goalkeeper, who has played in the Premier League," McGarvey explained.
"The ideal one would be Petr Cech. I got to be very honest with you... obviously there are reports about Hugo Lloris from Tottenham, but I hope De Gea doesn't go. Valdes is number 2 at Man United. A second choice keeper mostly will play four to seven games a season."
"If we look at a goalkeeper who will play 50 games a season, I don't know if Valdes will be a right fit. He has played only two games," the former United striker stressed.
Further, McgGarvey said: "I thought Begovic is going to be a top quality goalkeeper. Possibly he still could and he might be the one United could go for. He is a really good goalkeeper. Whether he is Manchester United class? I am not too sure.
"It's a close one for me. Lloris would be a better choice for United. He's a French captain. I think Begovic playing in front of a better team, he could be an option too," he concluded.