Louis van Gaal takes inspiration from Jose Mourinho for transfer strategy next season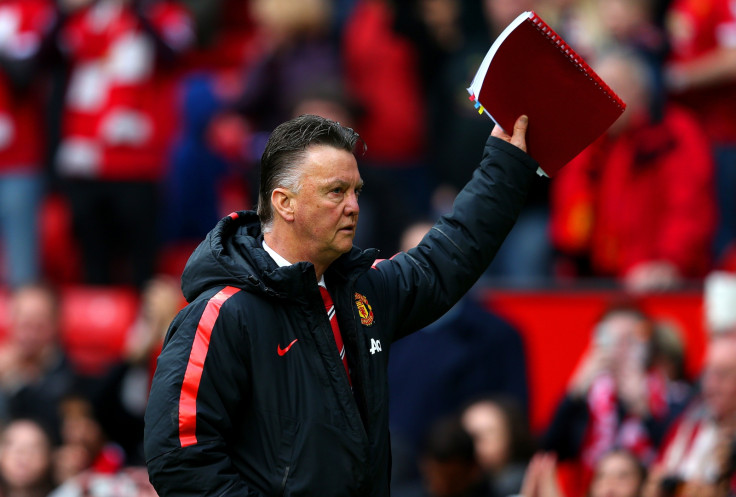 Louis van Gaal believes that it is inevitable for his side to spend big in the market if he has to harbour dreams of winning the Premier League.
The Dutchman spent more than £150m in the summer to bring in the likes of Luke Shaw, Angel di Maria, Ander Herrea, Daley Blind and others into the first team and those acquisitions have paid rich dividends for the manager, who is on the cusp of bringing United back into the Champions League.
However, having seen his spending spree work, the former Bayern Munich man is ready to repeat history with another £150m reportedly on the table, to take his side to yet another level and compete for titles next season.
The Dutchman talks up Jose Mourinho in his attempt to see reason for such spending, saying that the Chelsea manager failed to win any titles last season owing to a flawed transfer strategy and was reaping the benefits of having invested in the likes of Cesc Fabregas and Diego Costa, who have added goals and creativity to the team.
United have been linked with myriads of players this season, from defence to attack, with Mats Hummels and Memphis Depay being among the more distinguished names in the list, which have come up more often than once.
"I believe in managers and teams who believe in each other and who are making a team out of it. That is what we call a process and when it's good and every year you improve your selection. So I also want to improve my selection for the next season. Then we can make a bigger step than only the process. It helps you in the process to be number one at the end," Van Gaal said in his press conference ahead of the Manchester derby.
"Manchester City has done that also. We are trying to do that now. Sir Alex Ferguson has done it before. Jose Mourinho is doing it now -- but then last season he doesn't win anything, Mr. Mourinho. Now he is winning the title. Now I try to do that also," he continued.
© Copyright IBTimes 2023. All rights reserved.