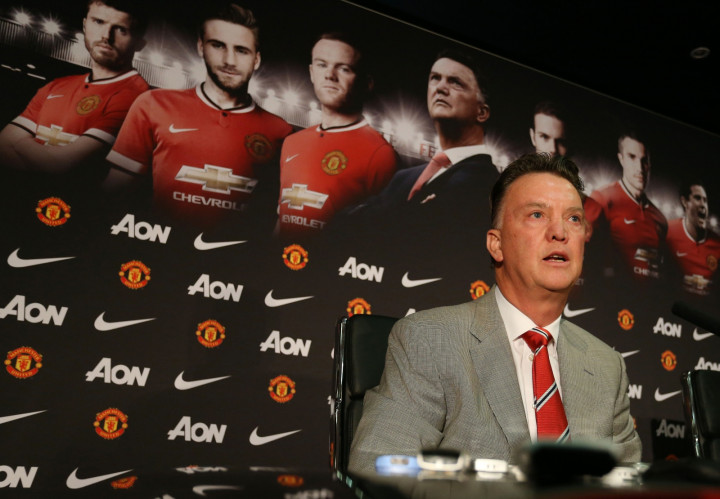 Manchester United return from their pre-season tour of the United States today with a perfect record and Louis van Gaal's reputation as infallible as ever. Wins against LA Galaxy, Roma, Inter –albeit via a penalty shootout -, Real Madrid and Liverpool yielded 16 goals with just four conceded – three of those from the penalty spot and the other a wonder goal from Roma's Miralem Pjanic.
While the results and performances have been an indisputable source of encouragement for previously disillusioned supporters, the manner in which Van Gaal has seamlessly snatched the role as commander in chief at Old Trafford marks another significant step forward. As expected, the mercurial Dutchman has brought with him an air of authority that has been felt on the pitch and in the boardroom.
It all seems rather alien to the environment we came to associate with David Moyes' dismal reign in charge. Last summer the club recorded an unconvincing record of two defeats, two wins and a draw on their global preseason tour. Suggesting that disappointing campaign was indicative of the mediocrity that would follow merely underlines the wonder of hindsight. But while the results suggest a renewed air of confidence amongst the team, comments and press conferences from Van Gaal and Moyes in their early months in charge illustrate two very different types of character in two very different frames of mind.
In his first game as Sir Alex Ferguson's successor David Moyes tasted defeat against a Thai All-Star XI. While Wayne Rooney and Robin van Persie were missing that afternoon it was still a strong United side who succumbed to defeat.
Moyes said: "It wasn't a brilliant result but I'm more pleased with the way they kept going. We gave one or two young players an opportunity. It was certainly a good fitness work out.
"It's not one we desperately needed to win but it was a game we need to get prepared for. In relative terms it's not of biggest importance.
"If I'm going to lose any games I'm happy to lose these ones that's for sure."
Van Gaal's Manchester United bow meanwhile was marked by a 7-0 thrashing of the vastly superior LA Galaxy. While the Dutchman was full of praise for his team, he expressed his surprise over how quickly his side managed to grasp his tactical adjustments.
Van Gaal said: "When you see us train, then you can expect something. But not 7-0. That was for me also a surprise and also beautiful goals I think."
A trend that followed Moyes' throughout his disastrous campaign at Old Trafford was the Scot's tendency to relentlessly pay tribute to the effort put in by his players, despite performances that suggested otherwise. The first of this line's many, many incarnations emerged after a 3-2 defeat to Yokohoma F Marinos in his third game in charge.
Moyes said: "We had a chance to finish off the game at 2-1 and had a great chance to make it 3-1, and we thought we had chances after that as well but we didn't take them. So it was a tough game.
"The biggest thing about tonight was the effort the players had to put in. We tried to get as many of them through 90 minutes as we could and they worked really hard. Some of them did very well and I am pleased with that."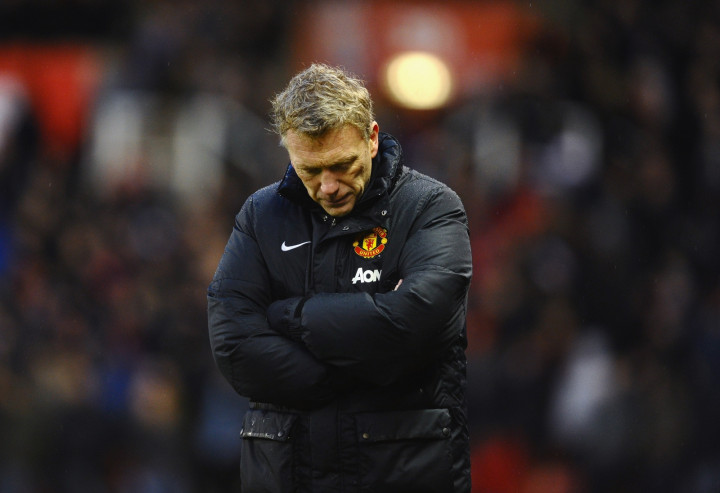 Almost a year to that day, Van Gaal was less inclined to toe a party line extolling the virtues of effort and hard work. While both of those were evident throughout against Roma, the Dutchman opted to lambast his underperforming stars despite a scintillating first half where his side opened up a 3-0 lead over the Serie A side who eventually clawed it back to 3-2..
Van Gaal said: "I am pleased that we have won but it was not a good performance. 54,000 people came to watch us but we can perform much better.
"All my good passers failed today. I think it was because of the height and the air. Mata, Herrera and Kagawa - these are the best passers (at the club), and everything went wrong."
Away from reaction to performances, the manner in which the two managers have approached the subject of injured players has produced a stark contrast, specifically in the handling of Robin van Persie. As United ambled through December last season the club were without the Dutchman for four games after he suffered an injury in a Champions League clash with Shakhtar Donetsk.
Despite insisting van Persie would only play an hour against Newcastle United upon his hasty return to the first team, the striker, who was clearly not fit, was kept on as United fell to a 1-0 defeat at Old Trafford.
Moyes said: "I think if I'd brought him off (against Newcastle) some people would say 'What are you doing? You are 1-0 down and you're taking off your top goalscorer.'"
Whether an unfit Van Persie represented a greater goal threat than United's other options on the day is largely irrelevant. Moyes' comments demonstrated a lack of conviction in his own decisions and a needless fixation on what his critics might say. It is important to stress the vast difference in context – Moyes' dilemma came about during a key period in the season - but the contrasting manner in which van Gaal addressed the striker's recent lack of fitness is startling.
Van Gaal said: "When a player has been on holiday for three weeks they have to train. I'm sorry but players have to train and Robin needs a full training regime behind him before he can play again.
"People can criticise me for my decision but I know what to do with players who have had three weeks' holiday."
For those with any prior knowledge of how Van Gaal has carried himself in management this differences can come as no surprise.
While the Dutchman's authoritarian approach has all the potential to ruffle a few feathers amongst those in the United dressing room, the sheer confidence he has exhibited in all facets of management during these early days has underlined a seismic change at the club. The two regimes could not be more different, an ideal scenario for a club in desperate need of character rebuild.