Manchester United have bid €35m for Sao Paulo's Lucas Moura, but must increase their offer should they wish to sign the Brazilian superstar.
Looking to add a creative edge to their side, Sir Alex Ferguson has submitted a substantial bid for one of Brazil's rising stars and a member of their Olympic football squad for London 2012.
However, the offer has been confirmed as short of Sao Paulo's asking price, for a player who is rated as the club's second most valuable player behind Neymar.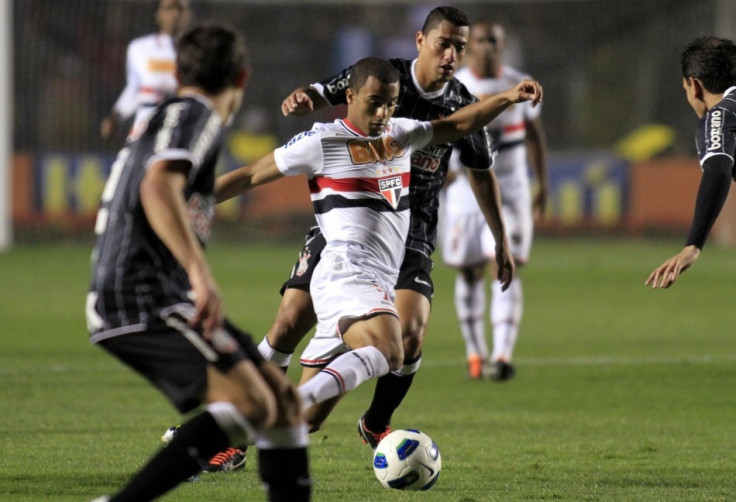 "Manchester United made a very important offer of €35million but they would need to produce a little more," Director Marco Aurelio Cunha told TMW.
"For us there is only Neymar worth more, after him is Lucas and we would not want to sell for less than this sort of value.
"For us it is still better to have a good player than lots of money in the bank."
United are yet to comment on the reported bid for Lucas, but instead of making the deal private, Sao Paulo have attempted to stir interest in their prized asset by publically requesting the 12-time Premier League winners to up their offer.
Ferguson has rarely been involved in bidding wars for players, instead choosing to conduct his transfer dealings at the start of the window, with Nick Powell and Shinji Kagawa having already moved to Old Trafford this summer.
Having lost out on the Premier League title during the final day of the season, United appear keen to add to their attacking ranks this summer, with only goal difference separating them from a 20th league championship.
Manchester City have meanwhile been quiet in the transfer market, and are yet to make any significant strides in the window after winning their first domestic title for 44 years.
The club will play a second successive season in the Champions League, and look to progress beyond the group stage, after succumbing to Napoli and Bayern Munich last season.
Roberto Mancini will be looking to replicate United's consistent dominance in Europe which has accompanied their domestic success and help enhance the club's standing as a force on the continent.