Barcelona manager Luis Enrique has refused to confirm whether Lionel Messi will return to his starting line-up for the Champions League opener against Celtic on Tuesday night (13 September). Although claiming he wanted the Argentine to play every minute of every game, suggestions remain that there will be wholesale changes in the line-up following the shock 2-1 defeat to Alaves on Saturday.
Luis Enrique rested a number of key players against the Basque side, including Gerard Pique, Luis Suarez and Messi. The Argentine has struggled with groin issues over recent weeks, and was forced to withdraw from his national squad in the recent break.
However, that rotation proved costly for Barca and reports in Spain suggest they will put their best XI out for the Champions League match with Scotland's champions.
Asked if Messi would start against Brendan Rodgers side, Luis Enrique responded: "I'd like him to play every single minute, and he would as well. But it will be him and his health that decide that."
Mundo Deportivo believe Luis Enrique is ready to make up to eight changes in his line-up, with only Sergio Busquets, Ivan Rakitic and Neymar keeping their spots.
Marc-Andre ter Stegen is predicted to replace Jasper Cillessen between the sticks should he pass a fitness test, while the Barcelona back-line will be changed in full. Sergi Roberto, Gerard Pique, Samuel Umtiti and Jordi Alba will come back to the line-up after Aleix Vidal, Javier Mascherano, Jeremy Mathieu and Lucas Digne failed to make the impact required against Alaves.
Andre Iniesta is set to replace Denis Suarez in the middle of the park along Busquets and Rakitic. Meanwhile, Messi and Suarez are expected to take the places of Arda Turan and Paco Alcacer to form the MSN attack along Neymar from the start, for the first time this term.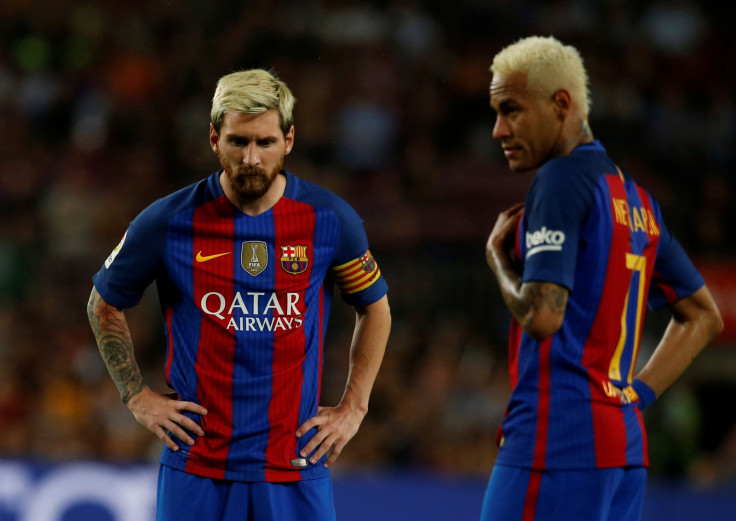 The Barcelona boss did not confirm those plans, but urged his side to move on from the defeat to Alaves to start off their Champions League campaign on the right foot.
"We'll need to circulate the ball well, be strong on defence and be effective," the Barcelona boss said. "We have a talk after every game about what happens on the pitch. That's something between the staff and players, we do it over 60 times per season. We always have things to improve after wins and losses."
"I was clear after the game that we were moving in the right direction. But it's not an exact science and you can win or lose. We want to identify the problems and find the solutions. Football is so complex, anything can happen."