Luis Enrique ready to continue Barcelona rotation policy ahead of Leganes game
Catalans travel to Leganes only four days before a home game with Atletico Madrid.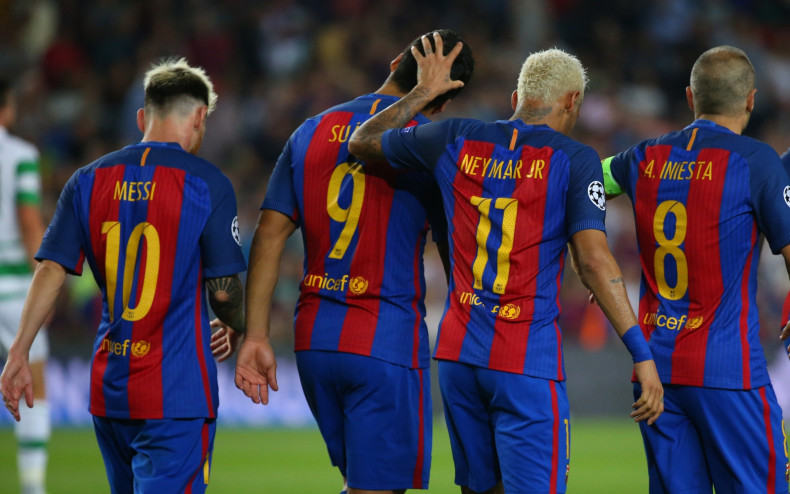 Barcelona manager Luis Enrique has suggested that even Lionel Messi, Luis Suarez and Neymar will need to rotate this season, although failing to confirm whether any of the MSN trio will be dropped for the coming trip to Leganes on Saturday (17 September).
The Catalans face a busy fixture in the remaining of the month, with four games in the space of 12 days. Yet, only four days after the game with Leganes they will host Atletico Madrid, before another trip to Sporting Gijon on 24 September. Then La Liga giants will have a travel to Germany for their second Champions League group stage game against Borussia Monchengladbach.
Barcelona conquered the La Liga title and the Copa del Rey during the 2015-2016 campaign. However, they failed to revalidate the Champions League after arriving to the last part of the campaign exhausted.
The club have tried to solve the situation during the summer transfer window by adding more depth to the squad with the additions of Paco Alcacer, Jasper Cillessen, Denis Suarez, Samuel Umtiti, Lucas Digne and Andre Gomes.
Luis Enrique was so expected to rotate during the season in order to have his squad ready to fight for the treble this term. However, his policy came under scrutiny last weekend after the fringe players suffered an unexpected 2-1 defeat to minnows Alaves.
The Barcelona boss thus decided to recall his best XI for the Champions League opener against Celtic, with Messi, Suarez and Neymar leading the side to an impressive 7-0 victory.
But Luis Enrique has now claimed that he has the same trust in all his players and will so continue the rotation of his squad in the coming games.
"We have a squad, all the players that go out are Barca players and you have to support them. It's not like we have a J team, a H team or a Z team, we have a squad. All the players are Barca players," the Barcelona boss said in the press conference ahead of the trip to Alaves. "We are on a cycle of seven games, with two down, we obviously have to plan for these things and make decisions as we go. What's happened has happened [against Alaves]. There will be other games like that, but the question is whether we win the title in May, not if we've lost against X team or Y team."
Messi, Suarez and Neymar played almost every minute of last season whenever they were available. However, Barcelona decided to invest in the signing of Alcacer this summer in order to give them a rest.
Luis Enrique has thus claimed that even the MSN trident will need to rotate to arrive to the end of the season on a high, despite it is well known that they are especially unlikely to do so.
"We all know that with a 60-plus game schedule it's practically impossible for any player to play all 90 minutes in every game."