Pep Guardiola recruits nutritionist Silvia Tremoleda as Barcelona-style revamp continues at City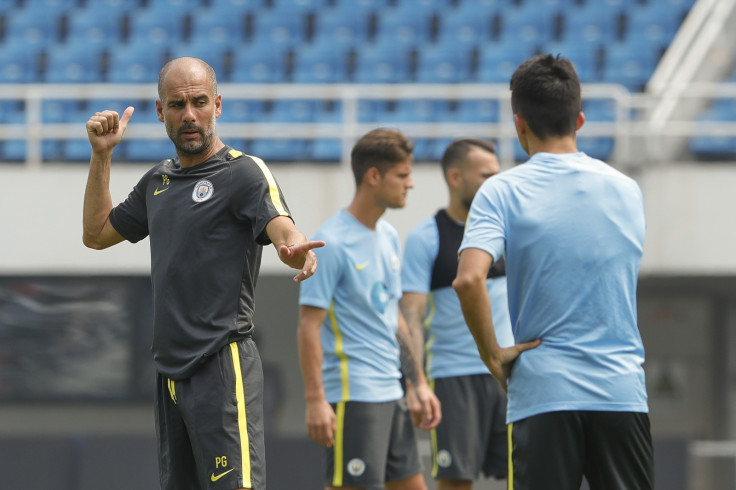 KEY POINTS
Spaniard changed the diet of Lionel Messi in 2013.
She has signed a 2-year-deal at the Etihad Stadium.
Pep Guardiola has recruited nutritionist Silvia Tremoleda as part of the Spaniard's revamp of Manchester City's backroom, according to Mundo Deportivo. Tremoleda has worked with a number of Barcelona players in the past, and created a new diet for Lionel Messi in 2013 to help stop the Argentine's recurrent injuries.
Guardiola left the Nou Camp in the summer of 2012, following four successful seasons in which he won two Champions League and three La Liga titles. The boss is now trying to transfer that success to the Etihad Stadium and has surrounded himself with a number of Spaniards, including many he worked with at Barcelona.
The likes of Manuel Estiarte, Rodolfo Borrell, Lorenzo Buenaventura and former Arsenal star Mikel Arteta, who developed at Barcelona's academy, have all joined Guardiola's revolution so far.
However, the revamp is still under way despite an impressive start to the season. Reports in Spain recently suggested Barcelona club doctor Ricard Pruna was being lured to the Etihad. However, those claims were knocked back when former Espanyol player Eduardo Mauri was recruited as the head of the club's medical staff.
Now Mundo Deportivo reports Guardiola's latest acquisition is prestigious nutritionist Tremoleda. She has agreed a two-year-deal with the Premier League giants to take control of the diet of the Manchester City squad.
Tremoleda has worked with a number of Barcelona players, from both the football and basketball teams, in recent years. She was also in charge of Messi's diet during a 2013-14 campaign where he suffered a number of fitness problems.
The nutritionist is also a personal friend of Manchester City chief executive Ferran Soriano and director of football Txiqui Begiristain. She is the wife of Xavier Sala-i-Martin, who worked with the duo at the Nou Camp from 2004 to 2010.
© Copyright IBTimes 2023. All rights reserved.