Luis Suarez delighted after overcoming struggle at Barcelona and justifying £65m Liverpool fee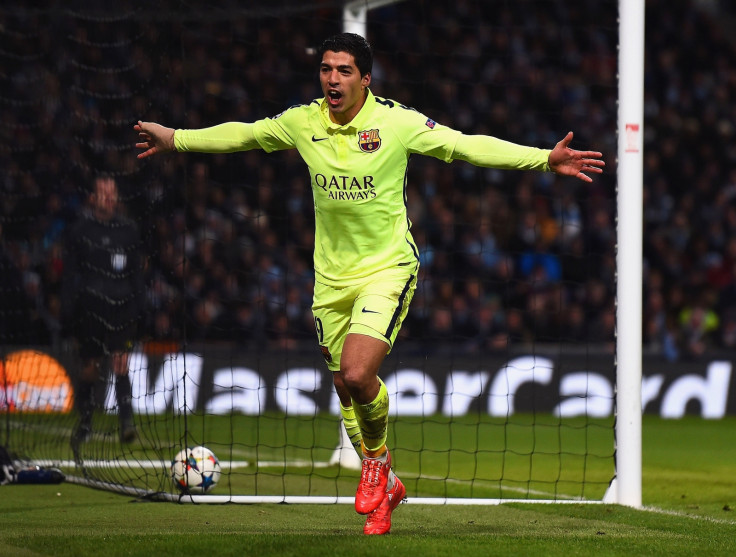 Former Liverpool star Luis Suarez has admitted he struggled to prove his £65m worth at Barcelona during his first weeks at the club, but is delighted with how his teammates and manager Luis Enrique backed him to overcome the situation, having now scored nine goals in his last eleven games.
After missing the first three months of the season due to a ban for biting Giorgio Chiellini during the World Cup, the former Liverpool hero only scored five goals in his first 18 appearances for the Catalan side.
Some Spanish pundits then started to question the £65m Barcelona paid Liverpool this summer to secure his services as he looked a little bit overshadowed by Lionel Messi and Neymar.
Asked about those struggling times during an interview with Rac1, Suarez said: "I felt like I was not the Luis Suarez I wanted to be. I felt that I was not helping the team because I was aware that Barcelona brought [me] to score goals. Now I am not more calm but happier to bring more to the team."
"When I don't score I try to [not] pay much attention to the critics. I believe that if follow the critics I would think I am the worst player in the world, the same way that if I follow the praise I would think I am the best. But I was aware how much Barcelona paid [Liverpool] to sign me and I had the obligation to score. I spoke about that with my wife and I said: 'I do not know what happened to me'. But at the same time I knew I had to keep believing in myself and keep fighting. The backing of the coach and teammates made me feel that the goals would come."
Suarez eventually proved the doubters wrong with nine goals in his eleven last games, including a brace in the Champions League game against Manchester City and the winner in the 2-1 victory over Real Madrid on Sunday, 22 March.
The Uruguay international expressed his happiness after scoring the goal in El Clásico to leave his side four points ahead of their rivals in La Liga table but at the same time claim he still has much room for improvement.
"The goal obviously has added significance because of who we were playing and in terms of La Liga. But At the end of the match I made some amateurish mistakes but that was because I was tired. Luckily nothing happened."
Speaking after the game, Luis Enrique also claimed the Liverpool star is vindicating why Barcelona paid a lucrative amount to secure his services this summer.
"Suarez played a game of a very high standard. He took that goal in a way very few others could have, but that is why we signed him and why we paid what we paid."
© Copyright IBTimes 2023. All rights reserved.