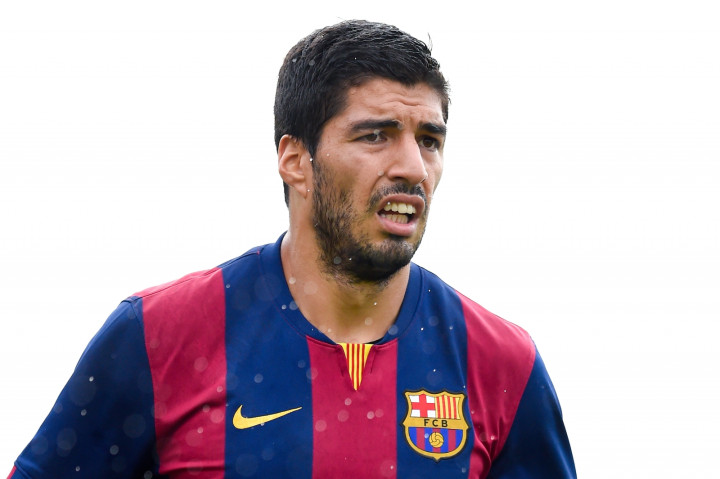 Luis Suarez has stated that he is happy to finally play for a team which have a good chance of winning the Champions League.
The Uruguayan missed out on competing in Europe during his time at Liverpool and will make his debut with Barcelona against former club Ajax on Wednesday. The 27-year-old scored 31 goals for the Reds last season and was their standout player as he almost single-handedly led them to league glory.
It was Suarez's contribution that had secured Liverpool's passage into Champions League after being out of Europe's most revered club competition for five years. However, the euphoria was shortlived for Liverpool fans who saw their star player transferred to Barcelona in the wake of a biting incident in the World Cup, for which he was handed a four-month ban. Suarez could have ended his drought in Europe with the Merseyside club but chose to move to Spain, which has long been a dream.
The 27-year-old had been held for biting twice before and Fifa were unwilling to let him go easy this time around. However, the ban has finally ended with Suarez making his debut against Barcelona in a 3-1 defeat at the Santiago Bernabeu.
"It's incredible, after many years at Liverpool without playing in the Champions League now it's great to be part of a team that has a good chance of winning. It's beautiful. My relationship with Messi is good. He's an Argentinian, so we got on very well from the beginning. He drinks mate as we do in Uruguay and all that," Suarez said.
Suarez also expressed his satisfaction at getting to play against his former club and is also looking forward to countering the threat posed by Edinson Cavani when they face Paris Saint-Germain.
"I spent many years there [Ajax], my family was very content there, very happy. Having an opportunity to play there again will be beautiful, I will enjoy it very much," he continued.
"I have never played against him [Cavani], but everyone knows how good he is. His ability in the penalty area and he's a great goalscorer - so we must be very careful because if he gets a chance he won't miss it," he concluded.