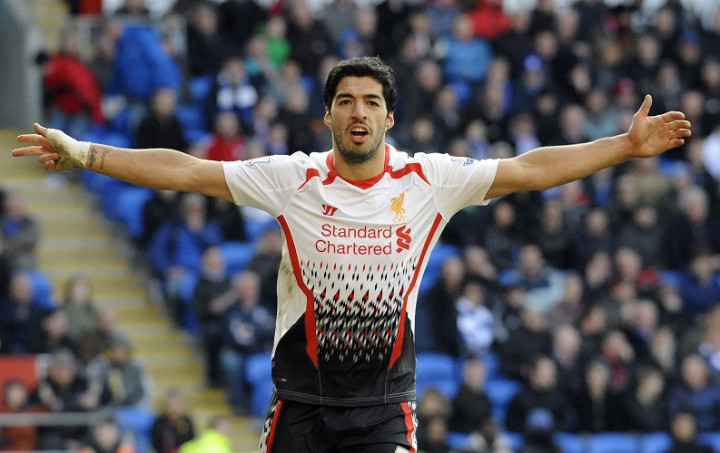 Former Ajax midfielder Gabri has revealed that Liverpool star Luis Suarez has long been eyeing a move to Barcelona.
The 27-year-old has been strongly linked with a move away from Anfield and has reportedly informed his close friends that he will join the Catalan club this summer. The former Spain international played alongside Suarez, while the two were with the Dutch club.
Suarez's father-in-law has urged him to leave England and make a switch to Spain in the summer transfer window. Gabri left Barcelona and joined Ajax in 2006 and went on to become very good friends with Suarez.
The Uruguayan international's former Ajax teammate has admitted he would be happy if Suarez agrees terms to sign for Barcelona.
"He's a player that has always considered coming here one day, and if he did it would make me very happy. I think Barça would be making a great signing," Gabri said, as quoted in the Spanish newspaper Marca.
"He would adapt very quickly because of his hunger and he would be a very good fit for the club. He also has his wife's family in Barcelona. He's matured as a footballer. He's a player with character and personality."
"If he were to come to Barcelona he would have what it takes to deal with the pressure of playing for a club like Barça. Luis Suárez is a goal scorer."
"He can score goals out of practically nothing. His position is as a number 9, but he's also played on the wing sometimes. He's good with his head, he's fast, and he's a very complete player who's in great form," he added.
Suarez left Ajax and made a switch to Anfield in January 2011. However, Gabri left the Dutch club in 2010 and has revealed that he is still in contact with the PFA Player of the Year winner.
"We got to know each other at Ajax and became very good friends. We speak the same language and that helped him to adapt to the team and to life in Holland. Our wives also became friends and we have kept in touch," Gabri concluded.