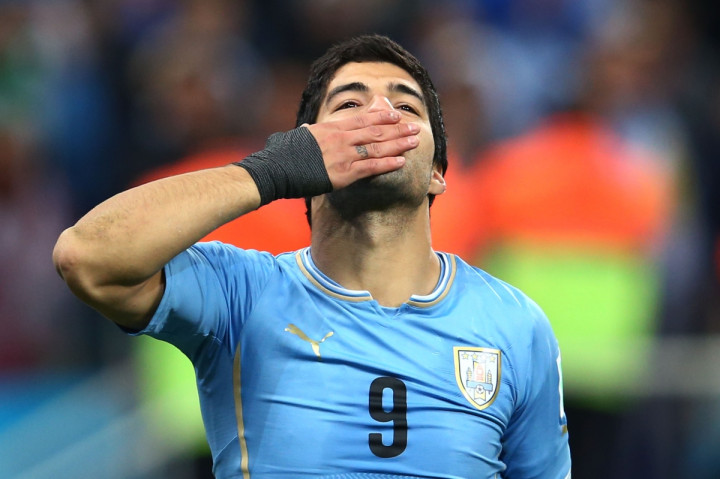 Luis Suarez's father-in-law Gustalvo Balbi has added fuel to the rumours about the Liverpool star's summer exit, claiming that "it is the right moment for him to make a switch".
With each passing day the future of the Uruguayan international looks farther away from Anfield after reports in Spain revealed Barcelona are in advance negotiations with the player regarding a summer move – with Real Madrid also closely monitoring the situation.
Recent reports even claimed Suarez had already informed his close friends he was likely to move to the Nou Camp.
Furthemore, reports claim the Catalans are set to pay around £52m –or a cut-price deal including Alexis Sanchez- as his contract states that the Red should let him leave if there is an approach for either Real Madrid or Barcelona.
And now Suarez's father-in-law, who lives near Barcelona, has encouraged the Liverpool star to move to la Liga, claiming that his time at the Premier League should be over.
"It is the right moment for him to make a switch. He has already proved everything at the Premier League and he has nothing more to prove there", Balbi said during and interwiew with Spanish TV La Sexta.
"If he leaves England the best option would be La Liga. We would like to have him in Spain as we would like to have our grandchildrens with us."
Arsenal were close to secure his services during last summer but Suarez's father in law believes that should the Liverpool strike move away he will not go to other Premier League side.
"He (Suarez) would not go to another Premier League team due to his respect for Liverpool and the supporters' respect for him."
Meanwhile, Diego Forlan, who is currently teammates with Suarez in the World Cup, has encouraged to move to the Santiago Bernabeu.
Asked about whether Suarez would fit in at Real Madrid, Forlan said: "Without a doubt, he is one of the best in the world.
"He is a player who is in great physical and footballing condition and it would be very good for him to play at Real Madrid.
"There are some big attacking players and you can name Luis as one of them. He is alongside Messi, Cristiano, Ibrahimovic. All are huge and to choose between one or the other is a matter of taste," the former Old Trafford striker said.