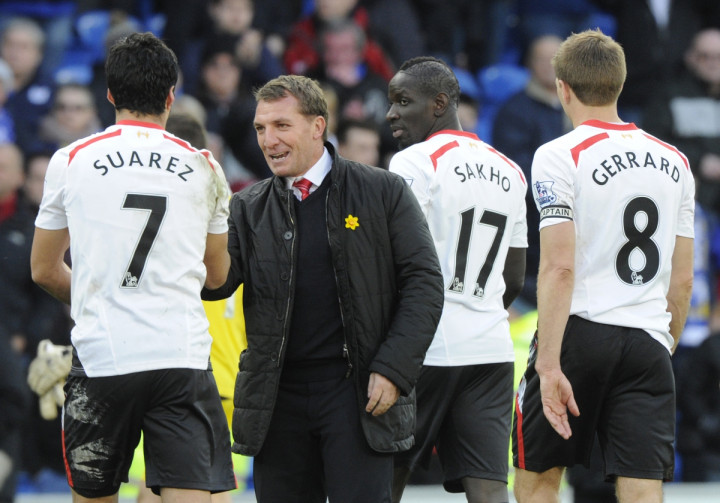 Brendan Rodgers has revealed that Liverpool are looking to sign players who have the quality and belief to help them win the Premier League title next season.
The Reds have already secured a deal for Rickie Lambert from Southampton and Bayer Leverkusen midfielder Emre Can. The Merseyside club are keen to bolster their squad for the next season as the Champions League returns to Anfield.
The Northern Irishman claims Liverpool are looking for players who are "hungry" to achieve success as he looks to build on the last season's impressive run in the league. In addition to this, the former Swansea manager admitted that the Reds are looking to add players with high calibre to their squad this summer.
"We want to bring in players who are hungry. They must have the ambition to want to come in and succeed here. "We need players who there can be no doubts about their quality," Rodgers told the Liverpool Echo.
"We're in a position now where we're going straight into the group stage of the Champions League and we're going into the Premier League next season with an expectation and a belief that we can win the league.
"We need players that have those qualities. That belief, players who are willing to improve and who are hungry to improve themselves. If we can get a number of signings with that profile then we can go on and build on last season."
"We have to be [target higher calibre of players]. It's one where we just need good players. The position we were in last summer was that we were losing players who were cover players and it was difficult for us to bring in starters."
"This year the squad will change around. We will need to change the team regularly over the course of the season in order to keep the efficiency and the energy in the team."
"Those players who are coming in need to be capable starters. They have to be to the level that we require to perform. That is absolutely key for us this summer," Liverpool manager concluded.
The major challenge for both Rodgers and Liverpool is to retain Luis Suarez, who was the Premier League's top scorer last season. The Uruguayan international has been linked with a move away from the club and has reportedly informed his close friends that he wants to join Barcelona this summer.