Liverpool striker Luis Suarez has criticised Prime Minister David Cameron, after the latter's comments on the biting incident involving the Uruguayan international and Chelsea defender Branislav Ivanovic.
"David Cameron said I wasn't an example for the kids or something like that. Why don't you worry about English citizens? I have lived bad moments, and I'm a human being, you know. I have feelings. I'm angry with the English media," Suarez exploded.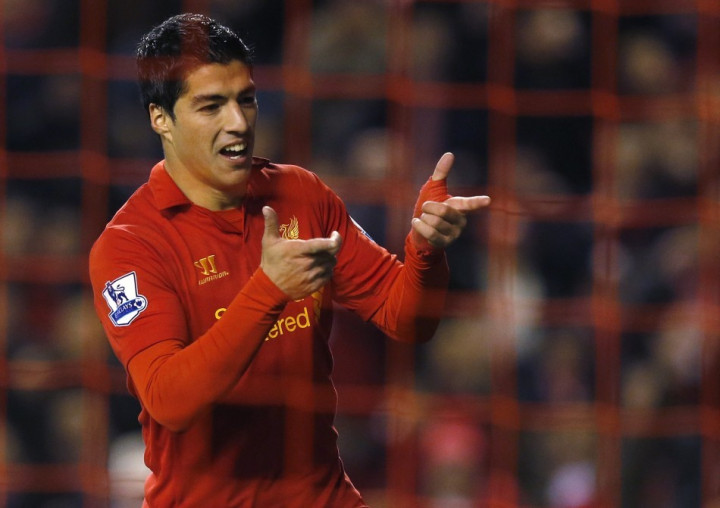 "The paparazzi followed me in the streets and I couldn't carry my daughter to the kindergarten, or I couldn't go to the supermarket. I tried to do my job in England. I cannot apologise to the people in England anymore," the 26-year-old added.
The incident in question happened during a Premier League game at Anfield when Suarez bit Ivanovic's arm during a controversial 2-2 draw with the Blues. The former Ajax player was then sentenced to a 10-match ban by the FA, six of which will be served at the start of next season.
Commenting on the incident, Cameron was quoted as saying: "I made my... views clear... as a dad watching the game. I've got a seven-year-old son who just loves watching football and when players behave like this it just sets the most appalling example to young people in our country."
There has since been considerable speculation regarding Suarez's future at Merseyside, a situation not helped by an interview the player gave in Uruguay recently. He claimed he was "not prepared to continue suffering at the hands of the English journalists".
Spanish giants Real Madrid have been linked with a move for the fiery South American, with Marca reporting an agreement had been reached regarding the player's wages. If true, Madrid must now negotiate a transfer fee.
Marca believes Suarez's contract has a €47m release clause and the Santiago Bernabeu side will have to match that amount. However, Madrid could counter by offering two of their highly-rated Castilla graduates - Alvaro Morata and Jese Rodriguez.
Either way, Suarez could leave Anfield this summer. And that leaves Brendan Rodgers with a massive headache... how to replace a player who scored 30 goals in all competitions last season.