Luis Suarez has told Liverpool that he has no plans to apologise and is set to force a move out of Anfield this summer, according to the Mirror. Brendan Rodgers has recently revealed that the player needs to publicly apologise to the club and fans before he is allowed to train with the first team.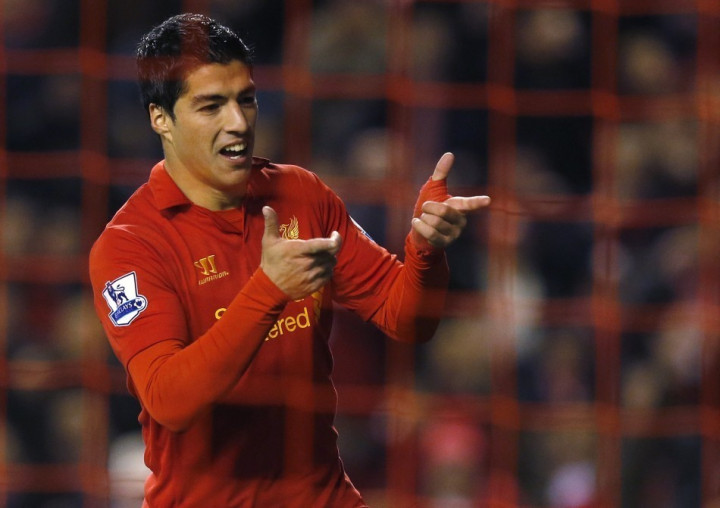 "Initially, there will be an apology to his teammates and the club. Then, a recognition that he is ready to fight for the club. I know that we are not seeing the Luis Suarez I know. He has spent some days working on his own. When he comes back from Uruguay we will see how it goes further. We are all on the same page. He won't be going to Arsenal, that's for sure. When Luis is committed to the cause, we will welcome him back with open arms," Rodgers had said.
Meanwhile, the Telegraph reports that the Gunners are planning a final bid for the player, believed to be in the range of £50m, something which the north London club believe that Liverpool will be forced to accept. The Reds have already rejected a £40m plus £1 bid for the striker and are adamant that they will not be selling to Arsenal whom they see as their most attainable rival in the race for the top four.
Suarez is currently with the national team where he will play a friendly against Japan and is likely to hold further talks with the manager once he returns. The player is suspended from the first six games of the Premier League next season after being handed a 10 game ban for his bite on Branislav Ivanovic. The 26-year-old has previously blamed Rodgers for going back on his word, stating that the former Swansea manager had promised him last season that he will be allowed to leave if they fail to finish in the top four.
"I don't feel betrayed [by Liverpool] but the club promised me something a year ago just as I promised them that I would stay and try everything possible to get us into the Champions League. They gave me their word a year ago and now I want them to honour that. And it is not just something verbal with the coach but something that is written in the contract. I'm not going to another club to hurt Liverpool," Suarez said.
The Gunners have kept Wayne Rooney as a fall back option should they fail to Suarez, but the striker is fixated on a move to Chelsea to play under Jose Mourinho. Meanwhile, Arsenal are also closing in on their first big transfer this summer, with a deal reportedly close for Bayern Munich midfielder Luiz Gustavo.