Liverpool owner John W Henry has criticised Arsenal over their pursuit of Uruguay striker Luis Suarez. The American also reiterated his position regarding a potential transfer to north London - the 26-year-old will remain at Anfield for the foreseeable future.
Henry's comments come as tensions escalate between Suarez, Liverpool manager Brendan Rodgers and the Gunners. The former Ajax forward was the sole reason the Reds finished in the top half of the Premiership last season, scoring an impressive 23 goals from only 33 starts. Unfortunately, the performance was not enough to guarantee Champions League football this campaign.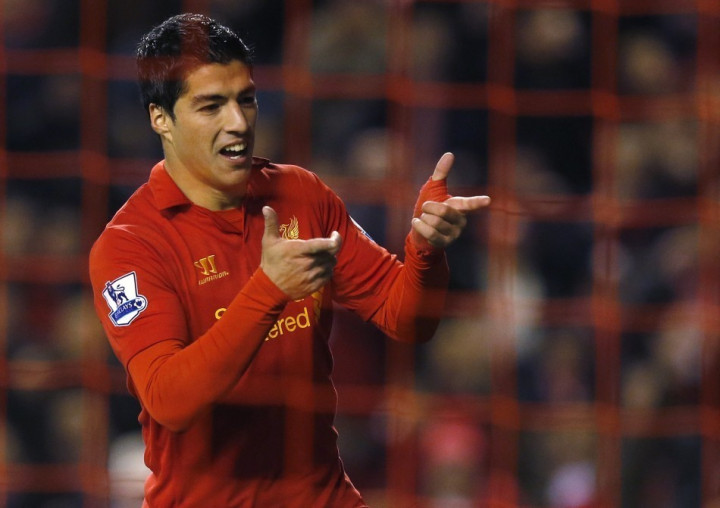 And that failure, coupled with a public falling-out with the British media over an unsavoury incident involving Chelsea defender Branislav Ivanovic and early summer talk of a glamorous move to Spanish giants Real Madrid, has driven Suarez to try and force a summer exit.
Arsenal have been strongly linked to Suarez and Wenger's determination to finally make a big-money signing shone through after a club record bid of £1 over £40m (to trigger a clause in the player's contract, according to the Guardian).
However, Rodgers has remained insistent that Suarez will not be allowed to leave Anfield and he has now been backed by his employer, who claims he has no intention of selling to a direct rival.
"I'm unequivocal that we won't sell to Arsenal, whatever the bid is. I have not said it to Stan [Kroenke, Arsenal's majority shareholder] but I had a personal conversation with others at Arsenal and told him [Gazidis] we would not sell to Arsenal," Henry told the Guardian.
"He won't be sold even if a foreign club comes in because we do not have time to sign a suitable replacement. It's a football reason. It's not about finances," he stressed.
Henry also commented on a growing feud between the two clubs, neither of whom has tasted significant success (either domestically or in Europe) over the past few seasons.
The Reds' former director of football, Damien Comolli, who brokered the deal that brought Suarez from Ajax, has been quoted as saying the Merseysiders will struggle to retain a world-class players, given they are now "a top-eight side, not top-four like Arsenal".
"Players usually want to win. They want to go, generally in any sport, where they can win. That's why I think this particular episode is misguided. We've won more trophies than Arsenal, but I really don't want to get into that," the American explained.
Finally, Henry also revealed his disappointment that confidential details of the contract between Suarez and Liverpool were made public.
"How does a club who doesn't have permission to speak with your player see his contract? It should have been confidential," Henry said. "Unfortunately it's the way it works in football. It's rotten," he concluded.