Germany striker Lukas Podolski has warned his former club Arsenal that they will find it difficult to replace Arsene Wenger should they decide to dispense with the Frenchman's services this summer.
Wenger, 67, is under increasing pressure to step down at the Emirates Stadium after a poor run of form that has seen Arsenal crash to four defeats in their last five league matches.
The Gunners exited the Champions League at the round of 16 stage after a humiliating 10-2 aggregate defeat to Bayern Munich, leaving the FA Cup – where they face Manchester City in the quarter-final on 2 April – as the only realistic piece of silverware they can win this season.
Podolski made over 80 appearances for Arsenal under Wenger between 2012 and 2014, winning one FA Cup.
"I follow nearly every match – when not live then on social media – and I don't know what has happened [at Arsenal]," the Germany striker told Sky Sports.
"Arsene Wenger is a good guy and a good coach. He built this club from nothing to now. It will be interesting what happens in the next few months.
"I don't know who the guy is that can replace him. He is Arsenal."
Wenger's contract with Arsenal comes to an end in the summer. He has managed the Gunners since 1996, leading the north London club to three league titles.
The 67-year-old said last weekend that he had already made a decision on his future and that he would announce it "very soon".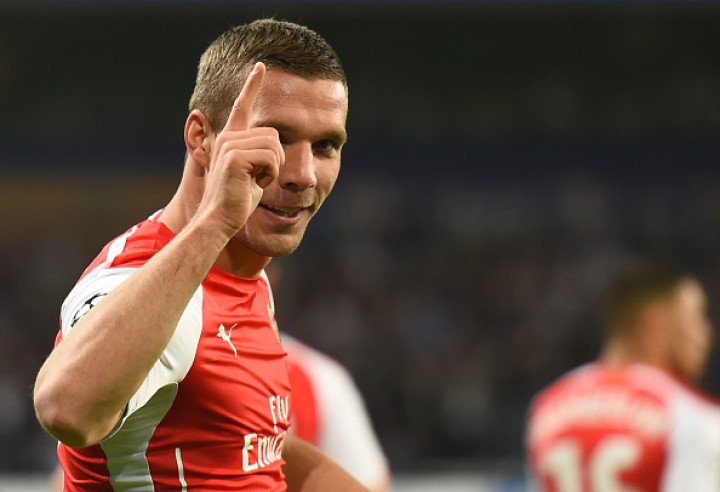 "Don't worry, I know what I will do in my future so you will soon know, very soon," Wenger was quoted as saying by Sky Sports after Arsenal's 3-1 defeat against West Brom.
"You will see. Today I don't necessarily worry about that. We are in a unique bad patch that we haven't had in 20 years. We lose game after game at the moment, and that is more important for me than my future."