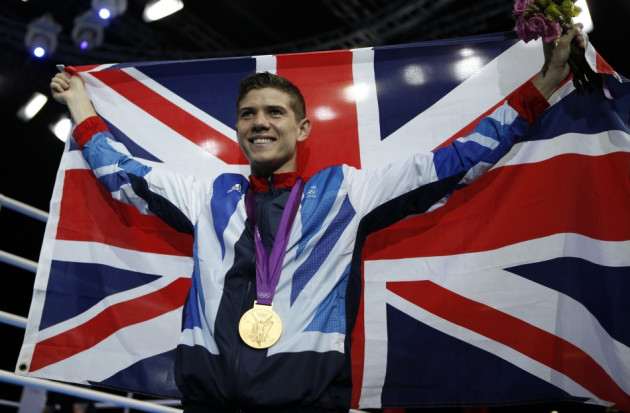 Luke Campbell was today confirmed as the latest Olympian to turn professional and the hugely successful amateur immediately made it clear that his ultimate plan was to become a world champion.
"I am the most successful amateur boxer in British history and now it is time to turn the page and move into the pro game. The aim is to be world champion," stated a confident Campbell.
The 25-year-old was one of the outstanding members of the Team GB squad during London 2012 as he delivered a gold medal in the bantamweight division thanks to a supreme performance against Irish fighter John Joe Nevin.
Having seen former teammates Anthony Ogogo and Thomas Stalker both turn professional since the Games, it was little surprise when Matchroom announced that Campbell would be joining their impressive stable.
A member of the Great Britain team since the age of 15 and with dozens of trophies during his days as an amateur, there will be plenty of expectation on Campbell as he looks to transfer his success into the professional game.
However, after taking some time out after the Olympics, and having made even more fans after his stint on Dancing on Ice, Campbell feels he is now ready to make his mark.
"I've been an amateur boxer for 13 years and won medals at every elite tournament," explained Campbell. "I've had time out after the Olympics to rest my body and mind and the passion burns inside me for this new journey.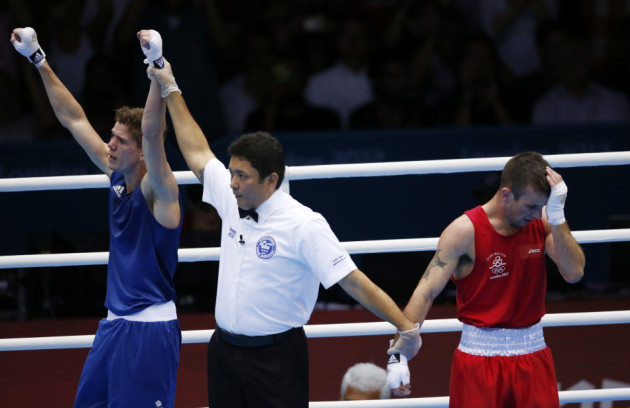 "I've got the best team around me and I'm confident we can go all the way together. I've never stopped training; I had five weeks off after the Games then I was back in the gym ticking over. It's a sport I thrive to be the best at and champions never rest."
Campbell confirmed that he will be fighting either at super-featherweight or at lightweight, whilst also making it clear that he has not yet made a decision on where he will be based as a professional.
"I'm training in different gyms up and down the country," confirmed Campbell. "I haven't made a decision yet as I'm still learning. I might be Olympic champion but I've got lots to learn."
Already a superstar in his home city, it was revealed that Campbell would be fighting in Hull in July in a big open air show which could take place at Hull City's KC Stadium.
"There is going to be a massive show in the first or second week of July and it is going to be an outdoor stadium event," Campbell continued. "This is going to be huge. I'm doing it for the people of Hull, and hope I can make them proud again.
"I love to entertain the fans and put on a good show. I think the fans will bring an electric atmosphere and it will be a night to remember."
Promoter Eddie Hearn confirmed that Campbell's debut would come in July and also announced that he was hoping to have Kell Brook make his return from injury on the same bill.
"We are going to grow Luke Campbell all over the country but the journey will begin on July 6 or 13 in Hull with a huge outdoor event," said Hearn.
"We are talking to the KC Stadium and Craven Park and the KC is the favoured choice, but they do have the problem of re-laying the pitch.
"Having been to Hull and seen the response from the community I'm not sure we're going to have a venue big enough. The bill will be built up around Luke Campbell, and it looks like Kell Brook will make his return to action on the same show."