Former champion Luke Rockhold remains unhappy with the state of the middleweight division and the direction the UFC is going on.
Rockhold last fought at UFC 199 in June 2016 where he lost his middleweight title in a huge upset to current champion Michael Bisping.
Since then, Bisping has defended his title against 46-year-old Dan Henderson and is scheduled to fight returning welterweight Georges St-Pierre later this year, putting the whole division in disarray with the Briton not fighting any of the top middleweight contenders.
And Rockhold, number two in the rankings, has no idea against who or when his next fight will be given the current situation of the middleweight division.
"I don't know, man," he said on The MMA Hour. "You can't predict anything these days. So, [the UFC is] just chasing to pay off a debt really, is what they're doing, trying to put these megafights together that don't make sense. I don't know. You never know what they're going to do these days. Who knows."
The 32-year-old had previously spoken of his frustration in March on how money fights were taking away from the heart of the sport and that only if he was offered an interim title shot would he fight again. However, not much has changed since then with Bisping's fight with "GSP" not even having a confirmed date as of yet.
"If they're not putting an interim title on the line, or if they're not making Bisping fight a contender, I'm not fighting anybody," he added. "And so should the rest of the division, too. What's the point?"
"Without me, [Gegard] Mousasi, Yoel [Romero], and [Robert] Whittaker? I think everyone should just stand their ground, and say f**k you. Put a title on the line or else, f**k, you don't even have a division.
"They're not putting the champion to work, which is pretty ridiculous. I mean, are they really going to wait until October to make this Georges St-Pierre fight? I don't even think anybody's hyped on this fight anymore."
Rockhold also claimed he may leave the company if their focus is only about money fights and not fighting the best in the world before stating that the UFC are putting freak shows together.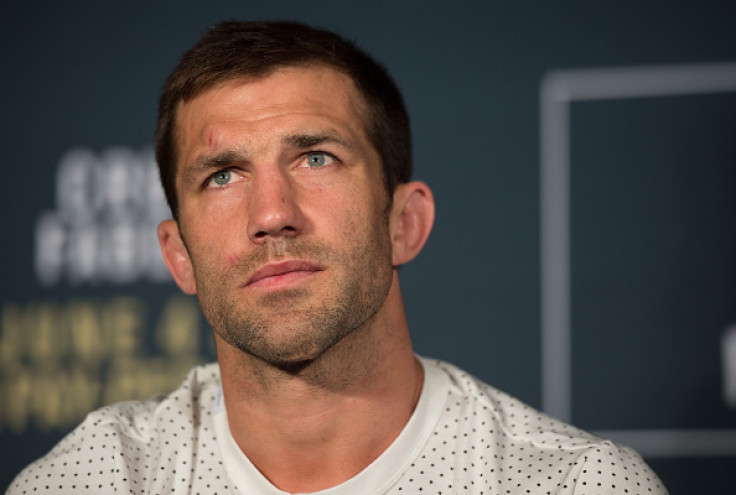 "It's a joke. The company's kind of losing it these days," he stressed. "What happened to the old company where the best fought the best, and what built this sport? Now it's just a spectator sport. They're putting freak shows together."