Middleweight contender Gegard Mousasi believes the media played a part in falsely building up Ronda Rousey as one of the best fighters in the UFC.
Rousey was the company's first ever women's bantamweight champion as she quickly became a mainstream star with 12 consecutive wins, with all but one not ending in the first round.
With "Rowdy" dominating her opponents mostly due to her judo and submission skills, she was soon regarded as the greatest women's fighter of all time. However, she was never tested in her stand-up game.
And soon enough, the holes in her game were exposed against Holly Holm, a boxer, as she never looked comfortable during the fight before suffering her first ever defeat via KO at UFC 193.
After more than a year's absence, the 30-year-old returned from her shocking defeat to fight current champion Amanda Nunes at UFC 207 in December 2016. However, Nunes completely dominated her in what was a more one-sided performance than Holm's with Rousey losing via TKO just 48 seconds into the first round.
Mousasi, who has won five fights in a row including his controversial win over Chris Weidman at UFC 210, does not deny that Rousey was a good fighter but remains perplexed with the media's portrayal of her.
"She's a good fighter, she has the mentality of a fighter, but she doesn't have the skills of a stand-up fighter," he said, as quoted on MMAFighting. "How can the media make her one of the best fighters when she can't even kick or punch?"
"That's like Serena Williams [playing] without a backhand. How do they make her the greatest fighter of all time?"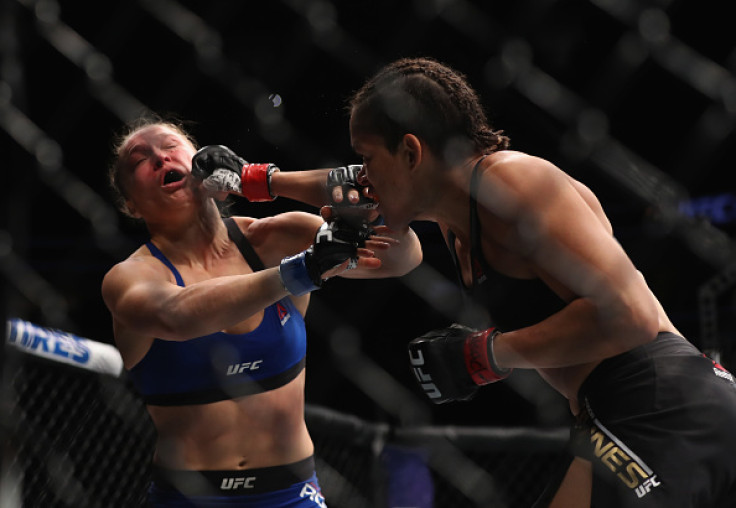 It is now speculated that Rousey will retire from fighting and pursue a career in acting with UFC president Dana White not expectant of a return. Mousasi agrees as he does not see Rousey returning to the octagon anytime soon.
"I think she has a lot of money," he added. "She doesn't need to fight."