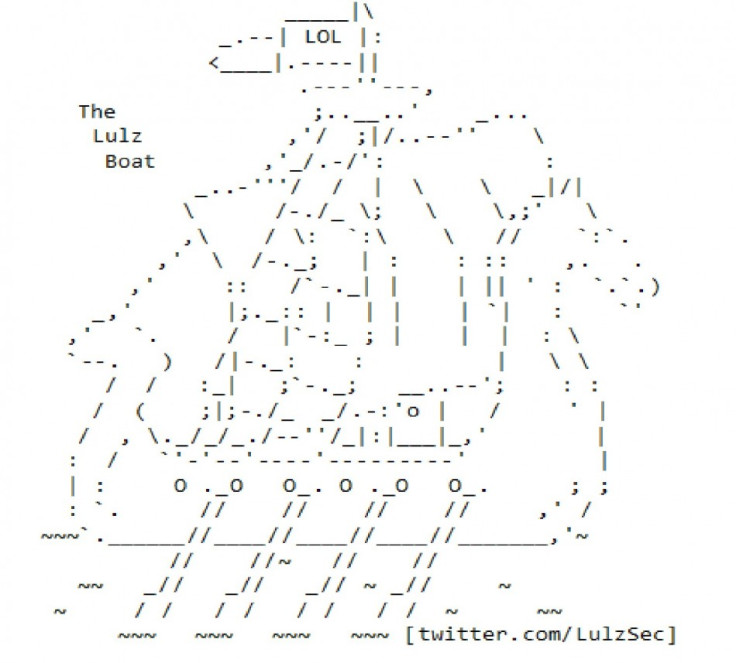 Operation Anti-Security, the hacking collectives LulzSec and Anonymous joint campaign against the world's banks and governments, began today as LulzSec tweeted that it had already hacked numerous targets and was set to release the information later today.
Already LulzSec has claimed responsibility for a successful DDoS attack against the U.K.'s Serious Organised Crime Agency. Since then LulzSec posted a number of tweets indicating that it had already managed to hack several "major" targets.
The promised attacks were first posted yesterday evening when the group tweeted, "Later we'll unleash fire on multiple targets. That last one is down depending on which area you're from. Lulz Cannon is being upgraded."
LulzSec later revealed its intention to use the DDoS technique on its targets, "DDoS is of course our least powerful and most abundant ammunition. Government hacking is taking place right now behind the scenes. #AntiSec".
Used by Anonymous in its attacks on the Turkish Government, DDoS attacks target computer networks and systems, forcing them to shut down by overloading them with requests.
These comments were followed up earlier today by a tweet reading, "Our next step is to categorize and format leaked items we acquire and release them in #AntiSec "payloads" on our website and The Pirate Bay."
The tweet indicates that the group has already hacked several of its intended sites and is simply compiling the information for release on its website.
The group also confirmed that its ally Anonymous had also carried out several cyber attacks since Operation Anti-Security's announcement, "We hear our #Anonymous brothers are making progress with #AntiSec, we also have reports of many rogue hacker groups joining in. :D".
Operation Anti-Security
A statement released over the weekend revealed that Anonymous and LulzSec had joined forces. The statement revealed the two collectives plan to enact a new cyber campaign against the world's governments and banks.
Codenamed Operation Anti-Security, the statement outlined a new worldwide initiative, that would see the two collectives coordinate attacks:
"We encourage you to spread the word of AntiSec far and wide, for it will be remembered. To increase efforts, we are now teaming up with the Anonymous collective and all affiliated battleships."
As was the case with Anonymous' attacks in Turkey, the new campaign will apparently be a form of protest against certain governments internet censorship and moderation policies:
"As we're aware, the government and whitehat security terrorists across the world continue to dominate and control our Internet ocean. Sitting pretty on cargo bays full of corrupt booty, they think it's acceptable to condition and enslave all vessels in sight.
"Our Lulz Lizard battle fleet is now declaring immediate and unremitting war on the freedom-snatching moderators of 2011."
UPDATE: LulzSec claims to have hacked the U.K. census.
UPDATE: LulzSec has since denied responsibility for any involvement in the attack on the census' database.
UPDATE: A 19-year-old man from Essex has since been arrested for involvement in the attacks.
UPDATE: LulzSec has released the names and addresses of two "snitch" hackers to the FBI.
UPDATE: LulzSec has reported successful attacks on two of the Brazilian Government's websites.
UPDATE: The 19-year-old suspected LulzSec member's identity has been revealed.
UPDATE: Ryan Cleary has been charged by the U.K. police and will face trial.
UPDATE: LulzSec has since reported successful attacks on Arizona law enforcement.