Labour's Michael Dugher Calls on PM to Probe Alleged Race Remarks by Lynton Crosby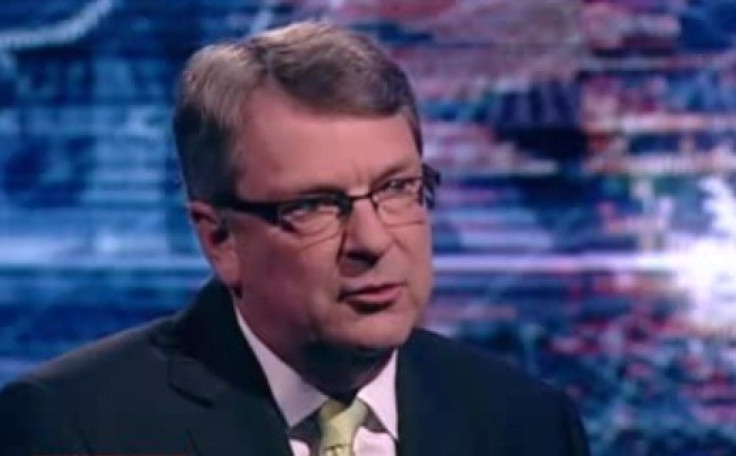 Labour MP Michael Dugher has written an open letter to David Cameron calling for an investigation into claims that election maestro Lynton Crosby used racist language during the London mayoral campaign.
The Barnsley East MP said that allegations that Crosby declared the Conservatives should stop focusing on "f*****g Muslims" must be looked into.
He wrote: "It has been reported that Lynton Crosby is to work on the Conservative campaign for the next general election. I understand that you and he go back a long way - at least as far as 2005, when you wrote the Conservative Party manifesto and he devised the 'Are you thinking what we're thinking?' campaign.
"While I am slightly surprised that you wish to reprise this less than successful partnership, I can understand why you will both want to improve on your previous record of working together.
"I am sure, however, that you will have been as shocked as I was to read an allegation that Mr Crosby argued during this year's London mayoral election campaign that the Conservatives should avoid focusing on 'f****** Muslims'.
"Mr Crosby has been given the opportunity to deny using these words and has refused to do so. "
It was announced on Sunday that the Conservatives had hired Crosby as their campaign manager.
Grant Shapps, Conservative party chairman, told Sunday Politics: "[Crosby] is a serious campaigner. Lynton brings the kind of focus that's required to manage campaigns and we have a big job to do to explain what's going on.
"This country is in a global race. We need to be able to get out there, show that we can secure a brilliant future for Britain."
Claims emerged over the weekend that Crosby used racist language while working on Johnson's mayoral campaign. A source said: "Lynton's view was that chasing the Muslim vote and other ethnic groups was a waste of time - and he frequently expressed himself in very strong terms. Some people found it very offensive."
A spokesman for Crosby said the election strategist had no recollection of using racist phrases.
Dugher, in his letter, continued: "How you [Cameron] choose to run your own party, and the attitudes of the people you choose to appoint, is of course a matter for you.
"However, I hope that you will fully investigate the claims that Mr Crosby used such appalling language against Muslims and that if they are true, or if Mr Crosby continues to be unable to deny them, then you will condemn them and refuse to give someone with such views a role in your party.
"I hope you agree that there can be no place for racist attitudes or language such as this in any modern political party.
"The best way for you to demonstrate this would be to ensure that your decision to employ Lynton Crosby is conditional upon an absolute assurance from Mr Crosby, in the form of a public statement, that the serious allegations against him are entirely false and that he definitely did not say what has been reported."
© Copyright IBTimes 2023. All rights reserved.