Lyon director Bernard Lacombe has hinted that Alexandre Lacazette could be on the move this summer putting interested suitors Arsenal and Liverpool on alert.
The France international striker has been prolific for the Ligue 1 club in recent seasons, and has been continually linked with a move away. Arsenal had a bid turned down for Lacazette last summer, but the forward confirmed earlier in the year that this could be the summer when he leaves for pastures new.
The 25-year-old, who has spent his entire career at Lyon, will have two years remaining on his contract at the end of the season and the French club are likely to cash in if he makes it clear that he wants to leave the club. According to the Sun, the club values him at £30m ($37.4m) and interested suitors are likely to match their valuation for the striker who has amassed 29 goals in 34 games in all competitions thus far this campaign.
Lacombe, however, has warned about the impact his departure could have on the team, despite getting hefty transfer fees in exchange. He believes even if they manage to sign an able replacement with the funds available, it will be difficult for them to replicate his contribution in recent seasons.
"The departure of Alex would be very difficult for our club," Lacombe told RMC, as quoted by the Mirror. . "Because even if we could make lots of money, he is an immense player and I do not think that we will understand the magnitude of his departure fully until it happens."
"Then, it will be a lot more difficult for us, even if we make a good decision on the replacement that would come in.
"I do not know which team he will go to. I hope for only one thing, that he will stay with us for another year, or two, because he is an immense player," he added.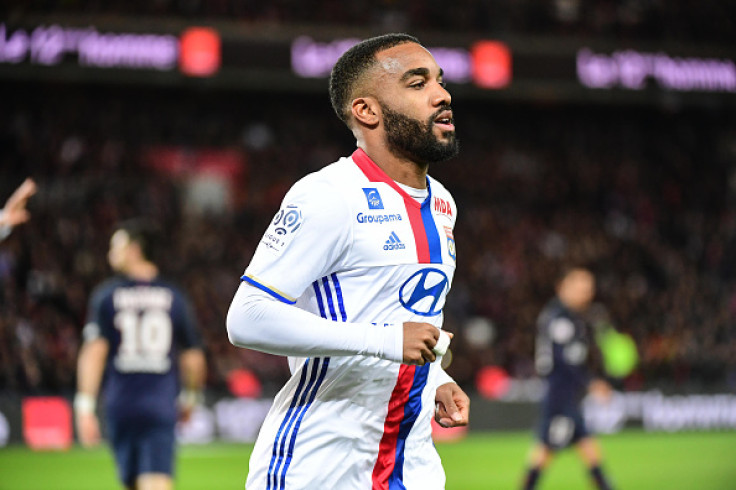 Arsenal and Liverpool, meanwhile, are not the only interested clubs, as La Liga giants Atletico Madrid and Bundesliga outfit Borussia Dortmund are also monitoring the situation with a view to a summer move. Reports suggested that the Spanish capital club have reached an agreement with the player, which was later denied by the player's agent.