Lyon president Jean-Michel Aulas says he expects Alexander Lacazette to stay at the Ligue 1 side despite the repeated links with a move to Arsenal or Paris Saint-Germain. The club chief suggests the French side are ready to hand the striker a new, improved deal to convince him to snub a big-money move away.
Last week the Ligue 1 side revealed that they had rejected an offer of €35m (£29.7m, $39m) for the 25-year-old striker, while insisting claims that the bid was actually nearer to €48m were well wide of the mark.
PSG are also reported to be interested in the striker after he scored 23 goals in 44 appearances for Lyon last season.
Meanwhile, Arsene Wenger has been coy about the offer in recent days, admitting that Arsenal are expected to bolster both the defence and the attack before the end of the transfer window.
"Yes I do (expect to sign a defender before the season starts)," the manager said on Saturday (30 July), according to the Arsenal website. "We are still in the market for players. [Be it] at the front or at the back − we are in the market. Unfortunately, we are not alone."
Asked about the possibility of signing Lacazette and Leicester's Riyad Mahrez, Wenger added: "The best way to conclude transfers is not to talk about them, which is very difficult in the press conference! We are in the market but I don't want to talk specifically about any player because that makes it more difficult for me − and it's difficult enough."
The Telegraph reported at the weekend that the Gunners are set to launch a new, improved bid of £35m to lure Wenger's compatriot to the Emirates Stadium.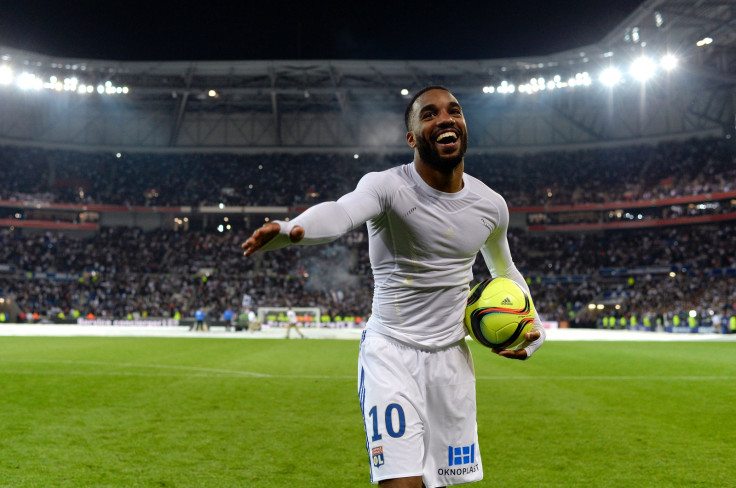 However, Aulas has now urged Arsenal and PSG to forget about Lacazette, claiming the player remains a crucial part of his side ahead of the new season.
"I guarantee you that Lacazette has not (asked us to leave)," Aulas was quoted saying in L'equipe, after the striker scored a goal in the pre-season 3-2 victory over Benfica. "He has rarely been in such a good shape at the start of a season. He is strong mentally.
"He has seen that (teammate) Corentin Tolisso has stayed partly for him and to show him that he has to stay. However, we are trying to find a solution to make him realise that he is a very important player for us, if not the most important. We know how to do that. Anyway, for me, the subject is closed.
"If Paris (Saint-Germain) continue to say they can make him a proposal to replace (Inter Milan target, Edinson) Cavani, I think it is not going to make him happy. I do not think this is the right solution for him. There are no other offers and there will be none.
"Anyway, he will stay here because we love him, we need him, we want to qualify for the Champions League knockout stages, we want to try to win the Trophee des Champions and we don't really want to leave more room to the PSG to win. Otherwise there will not be much interest in the Ligue 1." Lyon finished second to PSG last season, but trailed them by a gigantic 31 points.
Asked if he was ready to reward Lacazette with a new deal, he said: "We will try to find a solution to make him feel good here and for him to appreciate the bond that we have."