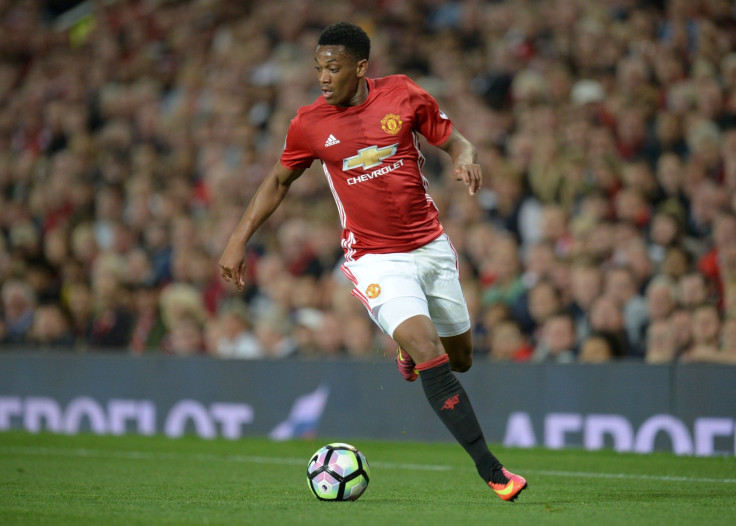 Lyon president Jean-Michel Aulas has claimed his club will receive as much as €28m (£23.9m, $31.2m) for Anthony Martial's move to Manchester United last summer. The talented Frenchman joined the Red Devils in a big-money move in 2015, with the overall transfer fee said to have been somewhere between £36m and £58m.
Lyon are entitled to a cut of the fee in accordance with the agreement they struck when Martial left Parc Olympique Lyonnais to join Monaco in 2013. However, Aulas has claimed the French club are entitled to more money than was first reported after reluctantly selling Martial to Monaco three years ago.
"I think it's close to €28m," he told French TV, according to the Mirror. "It was heartbreaking (giving up Martial) but it was an obligation. If we didn't sell him and if Monaco hadn't given us the €5m in cash at the time, we would have been in big difficulty."
Martial, 20, was one of the surprise successes of the United team in 2015/16, scoring the winning goal in the FA Cup semi-final against Everton and finding the net 17 times in total. He has, however, struggled to scale those heights during the current campaign and has recently been warned by former United midfielder Paul Scholes that he risks losing his place in the side.
"I think [Anthony] Martial has to improve," Scholes said at the weekend of the United youngster, who has been playing as a left winger this season. "I think Juan Mata has to improve. They both have great ability, don't get me wrong, but at this moment I think I'd rather have Marcus [Rashford] and Henrikh [Mkhitaryan] in the team."