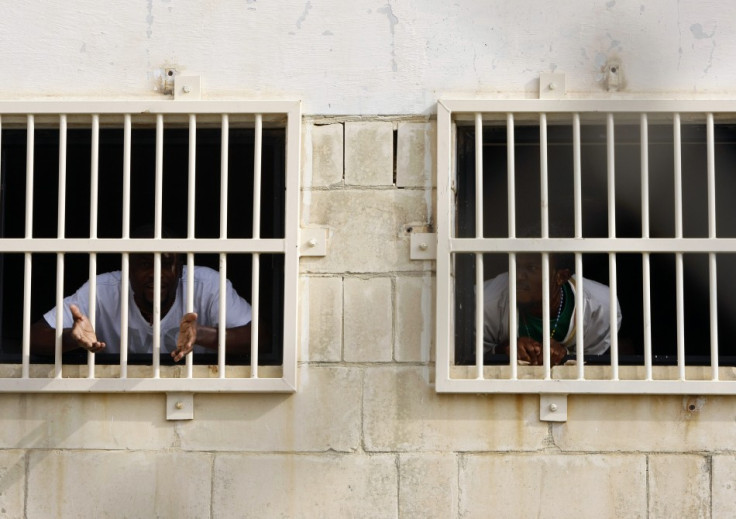 Médecins Sans Frontières has suspended work in the prisons of Misrata because of an increase in torture.
The international medical aid group denounced the Libyan authorities' use of torture and said it had suspended its work in the city.
Since August doctors with the group have seen more than 115 people with visible torture-related injuries. The most frequent include cigarette burns, heavy bruising, fractured bones, electric shock burns and renal failure from beatings.
"Patients were brought to us in the middle of interrogation for medical care, in order to make them fit for further interrogation. This is unacceptable," MSF general director Christopher Stokes said.
"Our role is to provide medical care to war casualties and sick detainees, not to repeatedly treat the same patients between torture sessions."
The most alarming case the Misrata team reported took place earlier in January, after doctors treated 14 detainees who had just come back from an interrogation centre.
"Despite previous MSF demands for an immediate end to torture, nine of the 14 detainees suffered numerous injuries and displayed obvious signs of having been tortured", a statement said.
MSF alerted the authorities and recommended that some of the patients needed to be taken to hospital for urgent and specialised medical care but the request was ignored.
"All but one of the detainees were again deprived of essential medical care and were subjected to renewed interrogations and torture outside the detention centres," MSF said.
"No concrete action has been taken," said Stokes. "Instead, our team received four new torture cases. We have come to the decision to suspend our medical activities in the detention centres."