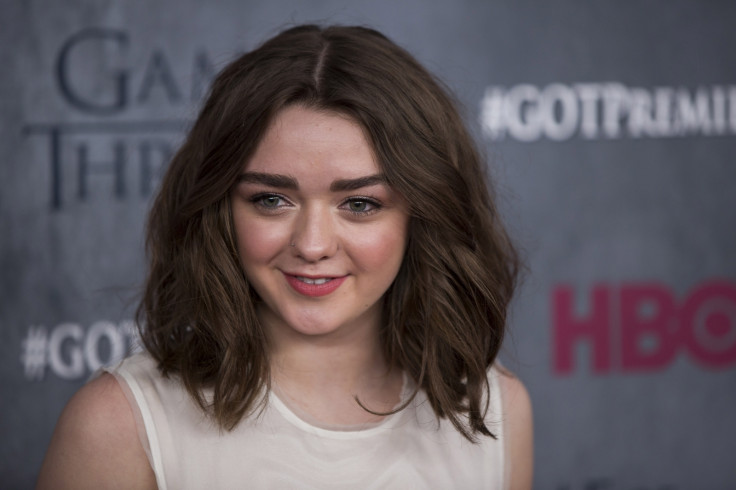 Maisie Williams is one of the biggest stars of the small screen but now the Game of Thrones actress is preparing to take her career in a new direction. The 18-year-old has launched her very own YouTube channel.
The budding scarlet, who is best known for playing Arya Stark on the HBO series, announced the new venture on Instagram, revealing that she has been inspired by her friend and vlogger friend Casper Lee.
"I have decided to start a new YouTube channel," she announced in her first video, "and the main reason is because today I'm going to be doing a q&a to celebrate reaching one million followers on Twitter, but also because I have lots of friends who do YouTube and I just find it really, really interesting what they do and I thought I'd give it a shot myself."
She went on to explain that she will be uploading videos "every now and then" and sharing things that make her smile.
"[it was] an idea I had to let my creative juices out, I guess."
Although Williams has yet to post her second video, she could soon find herself competing with the like of YouTube queen Zoella for subscribers. The teenager is already an avid social media user and regularly posts hilarious video on her Instagram account much to her fans delight. She recently reached the 1milllion followers milestone on Twitter.
Earlier in September Williams was on hand to accept a Guinness World record on behalf of the cast and crew of Game of Thrones. The series made history after becoming the largest TV-drama simulcast. The popular HBO series received the accolade for successfully airing the second episode of its fifth season, The House Of Black and White, in 173 countries, all at the same time, beginning at 2am on 20 April 2015.
"I'm so pleased for Game of Thrones to be a part of Guinness World Records," Williams told Entertainment Weekly. "I'm going to tell my stepbrother as he gets the book every year for Christmas. I can't wait to see the look on his face!"