Malaysia Airlines MH17: New Footage Emerges of Crash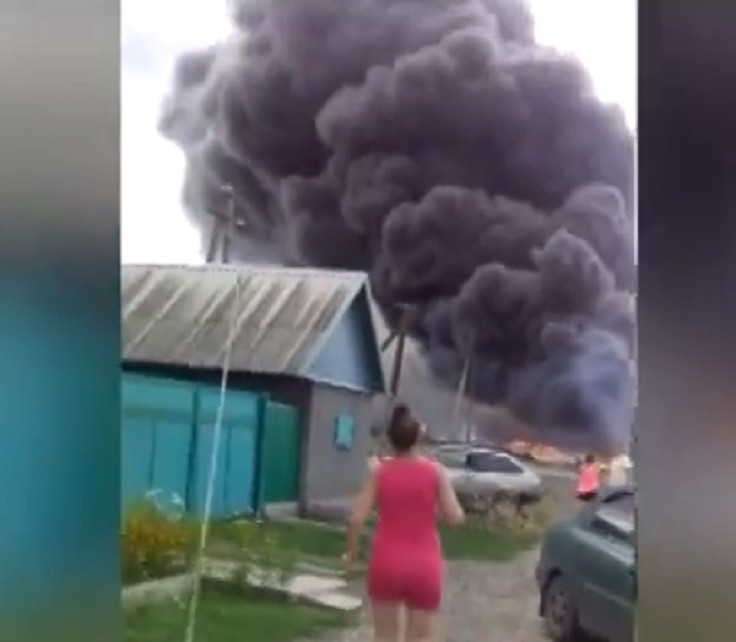 Dramatic new footage has emerged purporting to show the immediate aftermath of the downing of Malaysia Airlines flight MH17.
Horrified villagers are seen rushing towards the crash site near the village of Hrabove where a large plume of black smoke can be seen engulfing the area.
The footage via Russian newspaper KN KPRU shows people trying to extinguish the flames of the burning fuel with buckets of water.
It comes as wreckage from the site is finally removed, some four months after the plane was shot down over eastern Ukraine, killing all 298 people on board.
It is believed to have been shot down by pro-Russian separatists using a surface-to-air missile supplied by Russia - a claim which the country denies.
Last week Russian diplomat, Alexander Odoevskiym said: "We totally refute the allegations and we want to commit to the full and impartial international investigation."
Holland is leading the investigation into the disaster on 17 July as most of the casualties were Dutch civilians. The Dutch Safety Board (DSB) said part of the aircraft would be reconstructed on arrival in Holland.
DSB said in a statement: "The Dutch Safety Board commissioned the recovery and transportation to the Netherlands of the wreckage as part of the investigation into the cause of the crash of flight MH17. As part of the investigation the Dutch Safety Board intents (sic) to reconstruct a section of the aircraft.
"It is expected that the recovery operation will take several days, depending on the safety conditions and other factors."
© Copyright IBTimes 2023. All rights reserved.