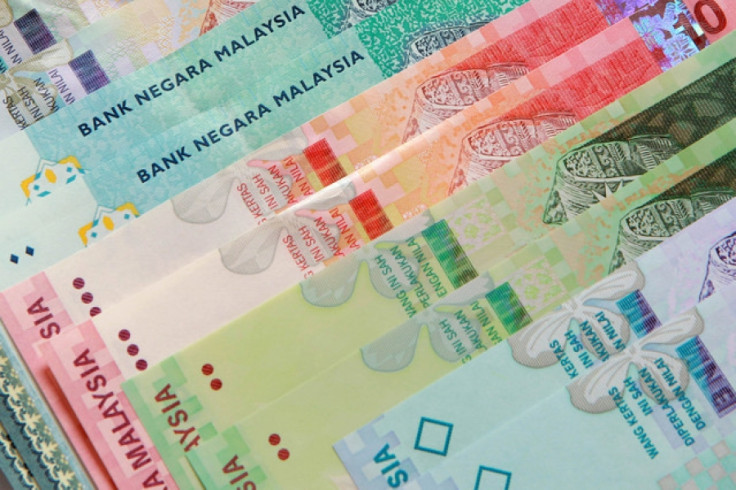 The Malaysian ringgit moved closer to a six-year low against the US dollar on Thursday, despite stronger-than-expected GDP data, as a surprise power tariff cut by the government weakened the fiscal outlook while dragging shares sharply down.
USD/MYR rose to 3.6300 from the previous close of 3.6000 and compared to 3.6421, the multi-year high it fetched on 29 January. Thursday's move meant a 0.8% fall in the ringgit on the day and 2.4% so far this week.
With this, the Malaysian currency has almost completely eroded the 2.5% jump it made in the last week and is now looking at deeper lows beyond the January trough.
The government in a surprise move cut the electricity tariffs by 2.25 sen or 5.8% in Peninsular Malaysia, and by 1.20 sen or 3.5% in Sabah and Labuan.
Major Malaysian power company Tenaga Nasional Bhd (TNB) was the worst hit after the power tariff cut as the government's move wiped out 7.34 billion ringgit from its market capitalisation. TNB was the most valuable company on Bursa Malaysia.
The benchmark FTSE Bursa Malaysia KL Composite Index fell 0.75% on Thursday dragged by the TNB slide and ignoring the GDP data.
The Malaysian economy expanded 5.8% in the fourth quarter, accelerating from third quarter's 5.6% growth and beating market forecasts of a fall in the rate, mainly driven by private consumption and investment.
Private consumption grew by 7.8% year-on-year, higher than the previous quarter's 6.7% increase, mainly supported by stable labour market conditions and continued wage growth, as per official statistics.
Malaysia is a net exporter of energy so the big crude oil slide last year has badly affected the economy, analysts point out. At the same time, weak currency has helped offset some of the impact by improving competitiveness for other export products.
Another data from the country showed current account surplus shrinking to 6.1 billion ringgit in the fourth quarter from 7.6 billion ringgit in the July-September period.